Blogging is the next Big Thing and it's Fun!
We should all be thankful that we have the Internet as a vehicule for our online journey:)
If you think about your day job comparing to the liberty of your Blog, priceless!  I love learning about finances and sharing my point of view, sharing tips and my personal journey to a better Life. Helping others is my main focus, we should all be here to have a  Life of abundance for ourselves and our family.
Sharing your experience with the World is the best feeling,is what will make you happy… We all have something to talk about and by doing so ,you are the one helping the next person in line:)
Is there s Risk?
Like in Life, everything is a risk… Just by crossing the street or eating your favorite meal that you find yourself
on the floor,looking for air because of the schrimp that decided to take a different direction while eating or having your life taking away because of someone texting their bext friend while having a argument about who's buying lunch next time. Those are facts but if you take the time to do risk calculation and take action ,there is only a small risk.
The risk that say: By taking the first step,you have all the chances to make it happen!
Facts: Blogging is low Risk to Start with Super Potential.
There is so much potential when Blogging… You have the change to make 100's to thousands a month if you are dedicated to your craft. Need to write quality Blog post, at least 500 words minimum to 2000 words to bring the effectiveness to your readers. Quality is a much compare to quantity. At the end, you will be the one, winning that Big Ticket.
Blogging is one of the Low Cost high rewarding business,i cannot think of any other business that will let you start with a low startup cost at around 20$ a month. Why 20$? Yes we are counting the cost of hosting but we have to put in cosideration, the cost of having your email marketing in place also to have the chances right from the start.
Are your Ready?
The Internet is the future.  Just look around you.  We don't know about you, but we want our little corner of the Internet that we can cultivate and grow and profit from for years to come.
And we hope you want your little corner of the Internet too.  And who knows?  Maybe someday our little corners will become big corners, and we'll be 6- or even 7-figure bloggers.  ?
==>10 Easy Steps to your New Blog Below<==
Buy a domain and create your BLOG web presence.
1. Choose Your Domain Name
Every website starts with a great domain name. Namecheap, as a leading domain registrar, offers you a wide variety of domains. Register or transfer your domain name in a snap. Try the simple domain name search. →
Tips to help you choose the right  domain name:
Make sure your domain name is relevant to the subject that you plan to talk about.  Our blog is about how to help people earning and you, time to save, and Live Life, so bagofcents.com was the perfect fit.
I think having a .COM website is the best option for the visibility of your site.
Pick a domain name that is easy to remember don't go with: moneychasingthesky.com!
Longuer Domain name equal chance of misspell from your actual and futur readers so avoid!
Don't use special caracters or numbers (especially Blogging)
Once you have a name ,make sure it is not already in use or it is not a actual brand
2. Host Your Website
Namecheap offers hosting plans that are secure, reliable, and high-performing for just $2.88/month. There's a perfect hosting solution for every website. Check out our affordable and reliable web hosting. →
3. Select the Shared Hosting…

4. Select the Stellar option…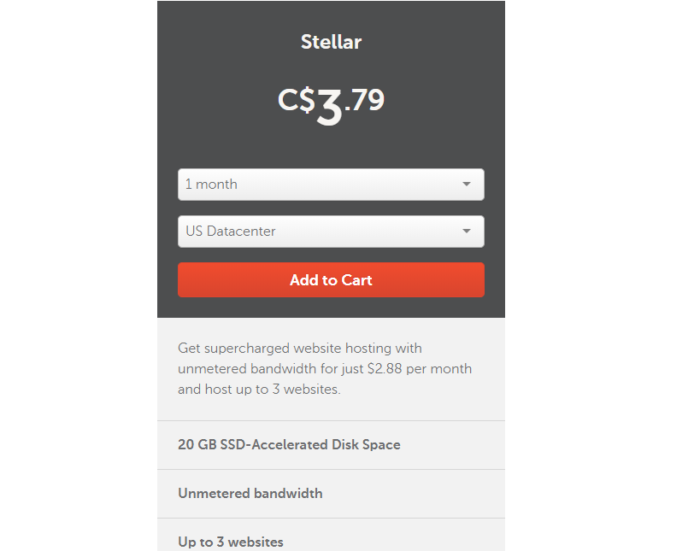 5. Next Steps…
Once you have paid for your Website Domain and Hosting plan.
Next step is to connect to your C-Panel in order to install wordpress on your
brand new Website
You should receive a email from: Namecheap.com Support <support@namecheap.com>
Subject: Namecheap.com Order Summary (Order#
This is your transaction information for your Website, keep that in File.
6. Next Steps…
Collect your information for you Website connection in order to install
your WordPress.
Email should be from: Namecheap Hosting Team <ubilling@namecheap.com>
Subject: Your Hosting Welcome Guide for Bagofcents.com
7. Cpanel …
cPanel Access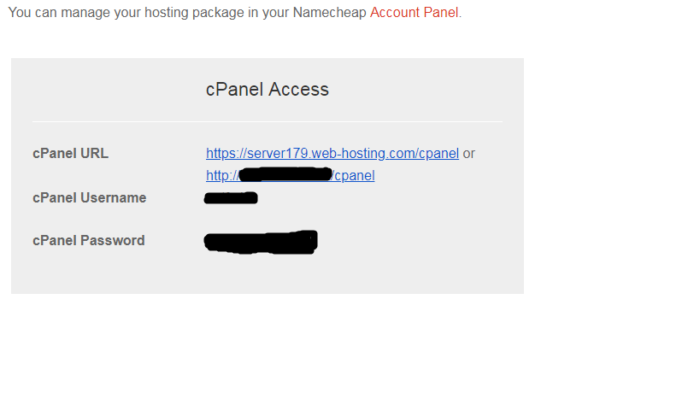 8. Installation …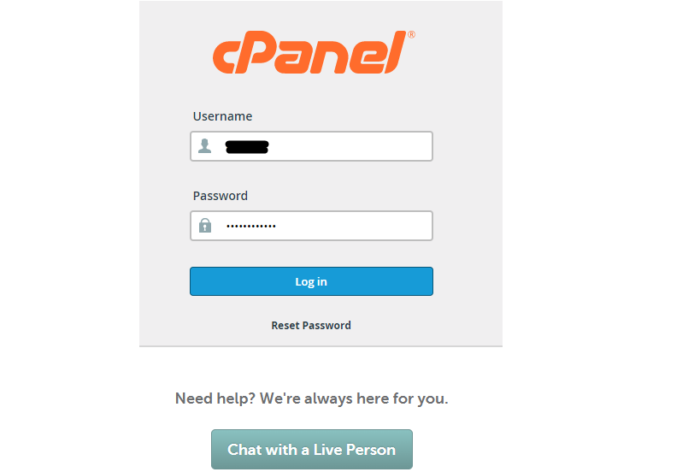 Go all the way Down , double on the WordPress icon from your CPanel…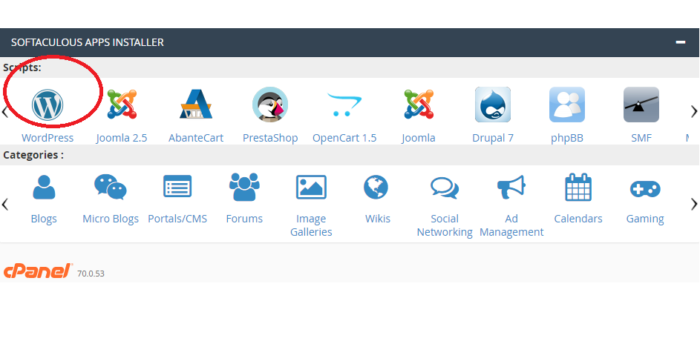 Select Install Now…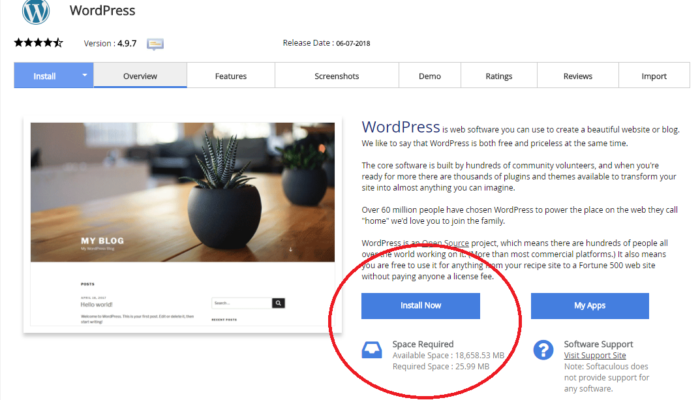 Go to the proper field to Assign a good password…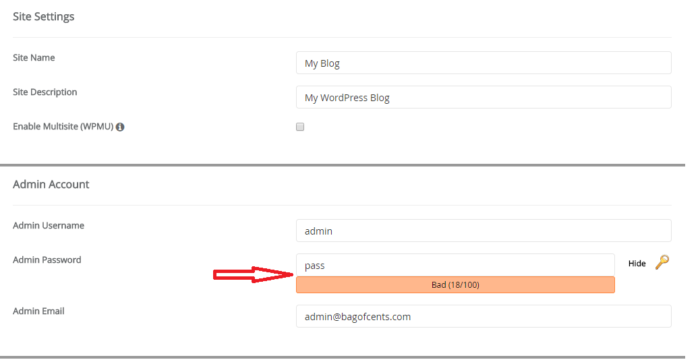 Go back to the Top and click Quick Install…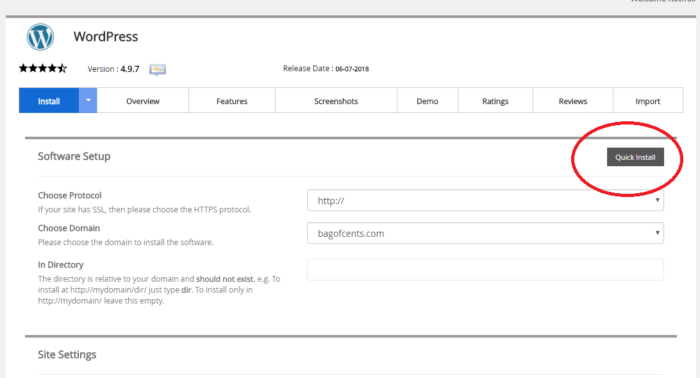 9. Confirmation …
So after you finish Step 8, you should get a welcome email from Namecheap containing your account and login information for your brand new WordPress Blog.
You should have receive a email from Namecheap with Subject: New Installation of WordPress
A new installation of WordPress 4.9.4 has been completed. The details of the installation are shown below:
Path : /home/xxxxxxxxxxx/public_html/wp
URL : http://xxxxxxxxx.com/wp
Admin URL : http://xxxxxxxxxxxx.com/wp/wp-admin/
Admin Username : admin
Admin Password : ********
Admin Email: admin@xxxxxxxx.com
MySQL Database : user1
MySQL DB User : user1
MySQL DB Host : localhost
MySQL DB Password : ********
Update Notification : Enabled
Auto Upgrade : Disabled
Automated Backups : Disabled
Time of Installation : January 1, 2020, 10:10
If you wish to unsubscribe from such emails, go to your Control Panel -> Softaculous -> Email Settings
10. Congratulations …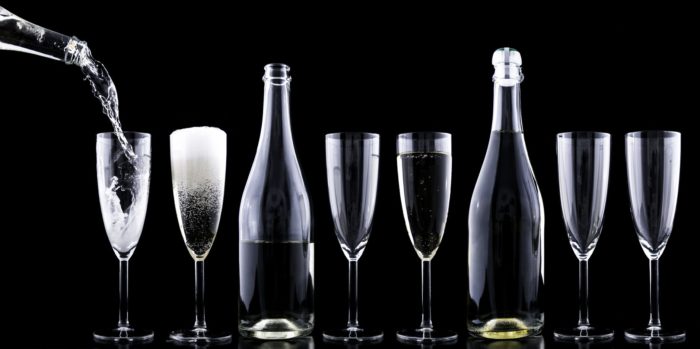 Congrats!

 You now have the two basic tools you need to create a profitable blog: Hosting and 

WordPress

.

Also Don't forget : NameCheap  have one of the Best Customer Support available so don't hesitate to reach out to the team, if you have any kind of technical difficulties.
How do we Jump and make Money with our Blog?
There is so many ways to make it happen!
Stan, tell us : What is the easiest way to make money Blogging?!
You need to become a affiliate to a reputable  brand, company… You promote the offer on your Blog and you get a commission but there is a twist you need to do it properly…
When promoting a offer, you need to do it in a way that your readers will feel that you are genuine and not pushing a sale!!!!
Giving someone a item, a product, a service for FREE is one of the best option … Just by reviewing a product or asking a person to enter their emails in order to receive 5$ bonus, to signup for FREE in order to try a new product.
Don't be scared by the small numbers!
Your probably asking yourself, " How much will i make per FREE signup or FREE offer… Sometime it could be 1$ and it could go all the way to 100$ or more, all depends on the offer and how it is presented. But we should stay concentrated on the small offer, those are the one converting the most.  Remember, it's super easy to get people to sign up for free money.
Let's say you can get 10 peoples a day to sign up for the apps or sites below.  That is 50$ a Day in extra income and at the end of the year that's 36500$, that is a lot of possibilities for yourself and your family.
Want some examples:
I do use a couple of referal programs, the one i use the most at bagofcents.com
What It Is: A website that pays you commission everytime someone take action on your site.
Example: You have a person on your site and they do they action by entering their email because they have a interest in one of the offers presented on your site and from there you get a commission from the Publisher because by the readers giving their emails, the promoter could later on, promote a offer or any other services to this client.
Important: Make sure to stay in the core of your Blog niche/subject, if you are in the finance World don't promote Cat Tree on your Blog it is not relevant.
What CPA stand for:  Cost Per Action. It is one of the best option to generate commission from your new Blog.
There is other sites that offer you ways to generate some commissions!

So i encourage you to take a look around , stay tune for more.
Stanley