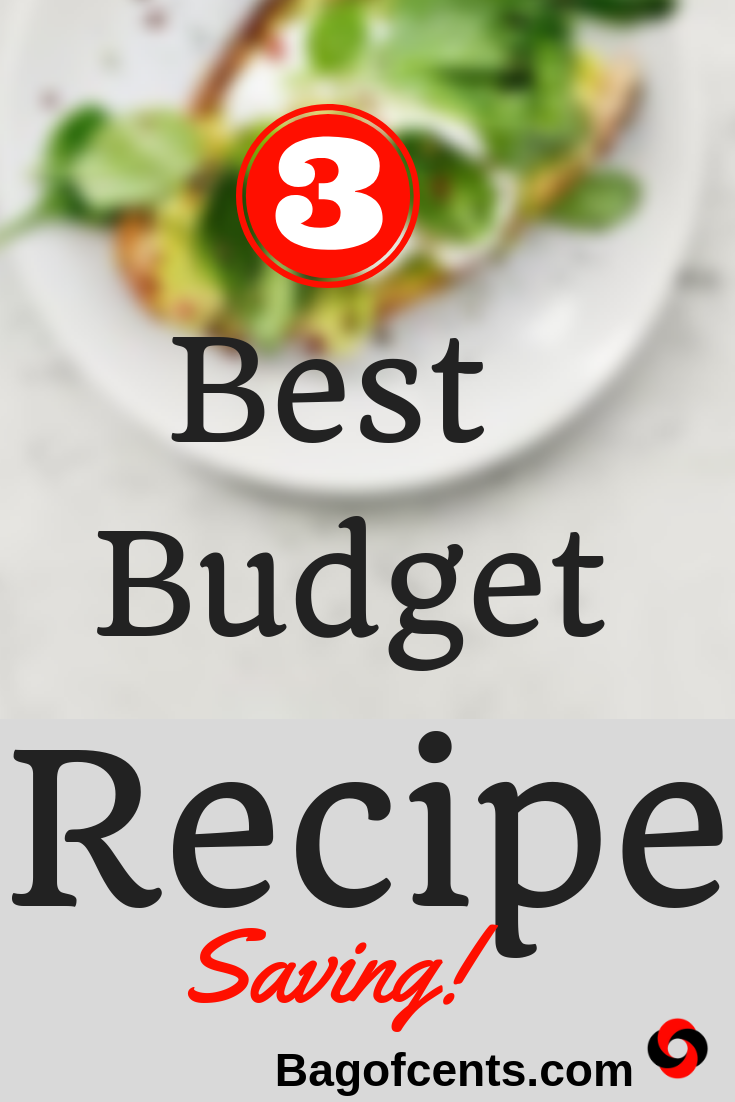 The time of the year when we need the most to eat healthy, comfort food and why not be frugal at the same time.
SAVING, SAVing, Saving but…
How not to feel overwhelmed by the extra information provided by all those medias around frugal eating and recipes online.
What to look for?
What could be a ideal budget?
Is it easy to do?
How long will it take?
The main question should be around the affordability of all the ingredients and after focus on a meal that is easy and fun to make.
There is so much money going toward our meal expenses, it is crazy. Just take the time for a moment and have a quick calculation of how much it is costing you on groceries including restaurants. A lot more than you think. By focusing on this topic, you will find ways to save a lot more by budgeting your meals for the upcoming months.
Let's see the Best 3 Budget Recipes that you and your family will enjoy!
Of course this time i got some help from a fellow Blogger under the name of: Beth @ Budgetbyte$.com
She is one of the best in her field and will try my best to give you a sort of resume on saving and be on a budget regarding your foods consumption for any given months.
The Chiplote Chicken Chili 
What is it? Recipe to fight cold weather and really good to warm up your body and soul.
It contains, V8, onions, chicken, red beans, corns, garlic, olive oil and all sort of powders to give taste to your food:)
I was a bit concern about the price when going to the store and even choosing this recipe over the other ones. To my surprise, the price was really good about 9$ for 4 serving, 10 min prep and a hour to cook. Not too bad when considering all the ingredients needed for the recipe.
Copyright Bitebudget$.com
Dice Onions,garlic and cook both in a large pot with olive oil for about 5min.
Add V8, chicken breast (small pieces),cuted tomatoes,beans (drained), chili and cumin. Note you could add any flavor you want.
Let it seat until boiling point,bring down to low volume cover and let it cook for a hour.
Take your time when cooking and enjoy the process, i find this recipe really easy to do. You dont have to follow to the "T" , the recipes… I find sometime why peoples are messing up their cooking experience because they are trying to follow someone else recipe.
You should give yourself the power to create and cook with your own personality and from there your food should be amazing if it's not already the case. A 8$ recipe and only 15min of work, i like that.
Spicy Tuna Guacamole Tuna
What is it? Really good recipe for is refreshing ingredients and quick to make.
Fill with Tuna, Salad, a big dose of spices,guacamole (more on that in a minute), rice, cucumbers, soil beans…
I was a bit hesitant on this one especially regarding the guacamole ,made exclusively with avocado. My concern was around making the guacamole, going to the store you have to make sure the avocado is ready to be cut and not to soft. If it's the other way around, good luck on your recipe. So it is better to go with the solution of having the guacamole already made.
Copyright Bitebudget$.com
Quick Instructions from me.
Dice cucumbers ,shred the carrots(put aside) and boil or microwave the soild bean for 5min.
Cook some brown rice (you decide on the quantity but not more than 50% of your bowl)
Prepare your Tuna, have any spices,add some Cilantro (green leafs)
Have your rice at the bottom, cover with your ingredients and have a sriracha sauce to have more flavor.
I had a lot of fun preparing this one,we all know how difficult sometime life could be. It was so refreshing to just take a couple of ingredients and make something good out of it. Even my daughter was the main chef on this one and she enjoyed the process.
She was a bit paranoid at first, it will take forever, too complicated, i'm hungry, commentary from our beloved teenagers! At the end, we enjoyed a healthy meal that was on a budget, spend time together compare to spending 40$ on a couple of pizzas and feeling empty again after a couple of hours. Nothing wrong with having pizza but why not save when it's possible.
Sloppy Joe Plus
What is it? How to have fun eating at home with friends and family members. One of the best home made burger.
A big bun with a lot of meats covered with sauce and lentils.
I had no hesitation on this one , how do we fell when eating a sloppy burger? We feel energise, content and happy!But again it is the fact that your having fun, saving money and why not have a drink on the side,like a cola or a juice .Include 30 minutes preparation and 11$ expense.
Copyright Bitebudget$.com
Quick Instructions from me.
Bowl the lentils for about 20min (3/4 cup) make sure they are tender
Sauté the onions and garlic (shop in small pieces) just a couple of minutes with Olive oil
Add some dices bell pepper to the mix
Add the ground beef about 1lb to the pot and cook together for 10min (Beef should be brown colored)
Have some tomato sauce, tomato paste, chili powder, brown sugar and cider vinegar(not my favorite)
Add the lentils at the end, don't over cook and mix all together.
Serve on a big bun and enjoy.
The preparation was easy to make but i had a issue with the cider vinegar, i'm not a big fan so i decided to left it aside for now. It is always a question of knowing what you like and don't.Some peoples are really comfortable to cook any type of food. For me, for the most part, i'm not too bad but when it's time to mix a couple of ingredients together, i have the tendency to over cook the food.
So i cooked aside the beef to be added to the mix, it was alot easier for me. You could adjust the recipe to your own taste,.You don't want any spices or want to add more, go for it.The saving on this one was really good ,compare of going to a fast food chain.Let's say almost 10$ per person for a family of four, it will add up really fast, so happy on this one!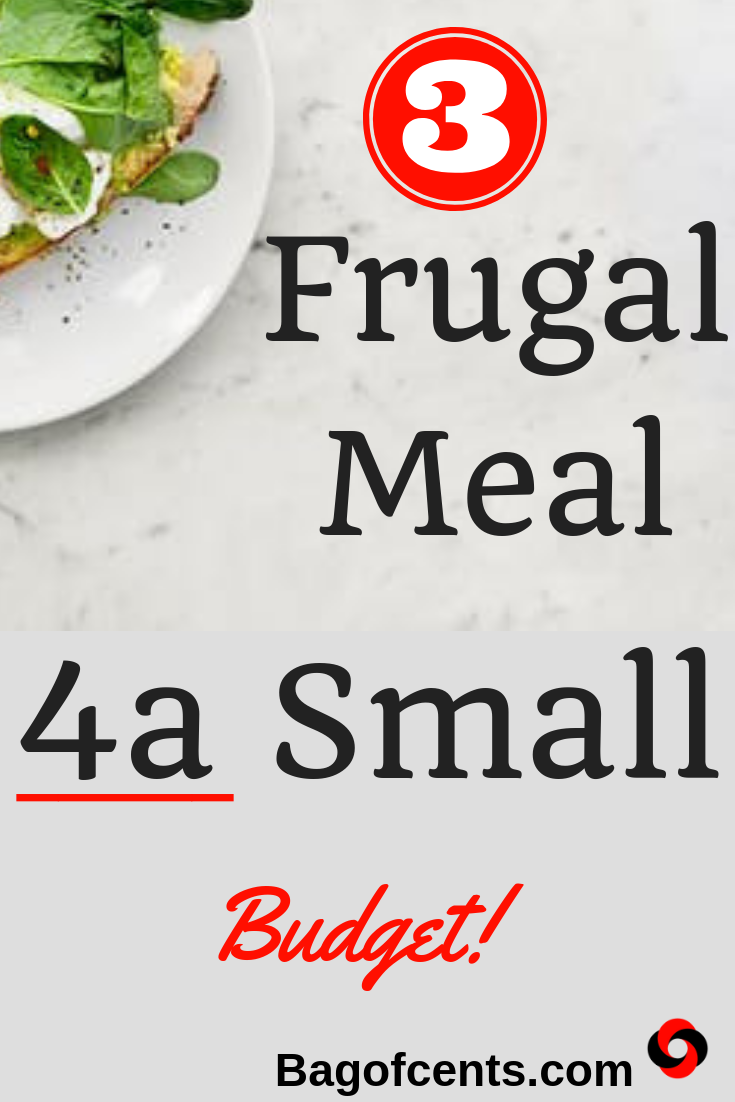 Enjoy.
Just have fun when cooking or preparing any type of food or recipe you may like. We put so much pressure on us , to cook the best food, why not ditch that and just enjoy the process. Of course, it is not for everyone…
Don't have time to cook
Take too long
Always tired
Don't want to go to the groceries store
Family members complaining
Quicker to order
Whatever the decision you take around food, try your best to save some of your expense around this area.
Eat healthy ,save and enjoy life.
Stanley
Popular posts on Bag of Cents: