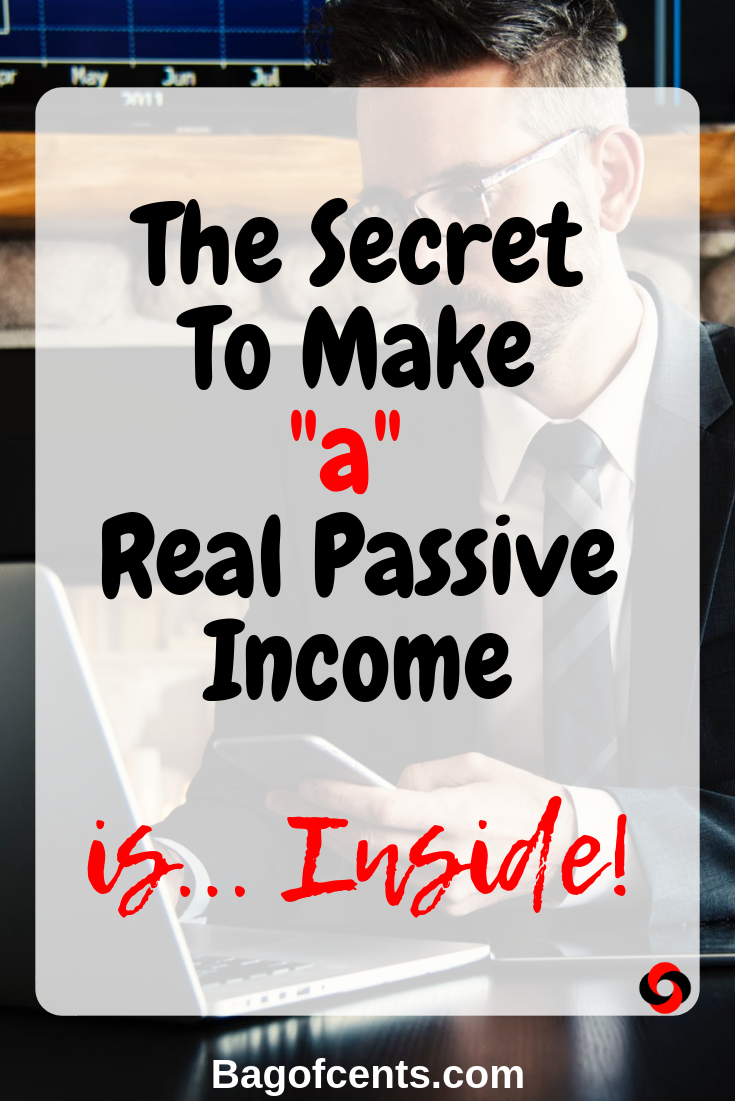 Passive Income Ideas and Secrets?
Before we go in the heart of the subject…
It is such a pleasure to have you here, to take time out of your busy day to read my blog,learning about finances and more.I'm really humble about all this.
Let's me start with a subject closer to my heart that is: Passive Income or Residual Income!
Should you be concern about it? Yes , you should because this should be your main focus. By definition from Wikipedia: "Passive income differs from earned income & portfolio income in a variety of ways". Is this the only way to explain it, of course not… you could generate also some income by having some rental properties, stocks investments, bonds and more.
Secret Passive I

ncome

 Tip!
You must have heard of the myth about invest some money and for sure in a couple of years you will have enough money to retire and travel the world! Not really the right scenario…
Let me explain…
We work really hard for our money and most of the time we don't know what to do with it or i must say we definitely know what to do with it, we spend it on all the things we love to buy and also we pay all of those crazy bills that we have going on that we have no choice to pay, so we don't end up in the street. Passive income is key, read along the rest of my article…
So how to go around it and have some money left at the end of the month so we could start investing and again invest the proper way… Should we invest in our 401k,buy a Duplex,lend some money and gain interest… All of those answers are good, it all depends on your tolerance on risk and how much money you need to have so you don't depends on your boss.
This is a fact that close to 70% of the working population in North America really have no choice to work, don't have any residual income working for them ,if they have a bad luck, lose their job or worst die, there is not much money left or actual money working for them during those hard time!
What do you do?
Even before getting your paycheck,why not ask your employer to take a small portion of your paycheck (idealy,10%) and invest it in a mutual fund or a Vanguard fund and most of the time the cie will match what you invest ,in order to encourage peoples to invest money for their retirement.
Even,if you have enough money in your 401k, you could have access to this money in order to buy a  first property or a revenue property!
Yes , we are talking about buying a Duplex , 3Plex or even a building… We have to be really inform prior to get into the game of real estate investing. There is a lot of bad stories in the street regarding Real Estate but when it's done properly,you could be or feel like a lottery winner. Peace of mind,don't have to think about those bills… Having a residual income is key.
The trick is, if it become's AUTOMATED you will win this game! Since you will get use of not seeing this money ,it will become a second nature for you and in no time,you should have some good options in front of you to get ahead in Life.
Let's see some of the best ways to have a Passive Income Today.
Real Estate
This is more of a semi-passive income  since there is a investment involve but will reward you with monthly checks from your tenants. Benefits to own a real estate properties is your tenants are helping you paying down your mortgage every month.
You don't have time to manage your newly purchase investment , why not give the control to a establish company that will take care of everything for you from A to Z.
Tenants
collecting the rent
Eviction
Repairs of all kind (plumbing,water heater,roof…)
And many more.
Of course there is a legal contract between both parties on what to do and not. The perfect form of protection.
 This is also why renters insurance is important; if you ensure your tenant has this insurance in place, you can have more peace of mind as to how well your property will be looked after, and, should anything untoward happen, that it will be protected as much as possible. 
According to managemyproperty.com (Copyright)
"Property managers handle evictions, property inspections, lease negotiations, lease terminations, and the collection of rent from tenants. … A property managerwill contact a late-paying tenant until payment is received. If a tenant does not pay as agreed, a property manager can start the illegal eviction process."
Dividends- Stocks
Invest in Reits: This is a form of investment that is truly passive.
It is called Real Estate Investment Trust, that is a Fund manage by a professional that include some type of Real Estate, could be Commercial Building, hospital, shopping mall,government offices, work offices and more. To give you a clear idea, the company will have a portfolio of real estates investment and you purchase some stocks that will give you in return a dividends (return on investment), a really good option.
You could also invest in a regular stock, such as healthcare growth partners or Amazon, for example. If you buy, let's say, 10 shares at 100$ each for a total of 1000$. In return, Amazon will pay you every month, quarter, or once a year a dividend to say thank you for your confidence in their company. You can do the same with any company that pays.
Index Fund: Could be another great investment…
If you feel unsecure or stress by the idea of investing your hard earn money why not choose a index fund .
See below the major sectors to choose for your index Fund…
energy
precious metals
Banking
emerging markets.
Index Funds are base on the S&P 500 where we have the 500 major companies. This is a way of saying, your investment will be more balance using this approach instead of investing in a unique company. Don't put all your eggs in the same basket.
Just need to contribute money, be patient and have your portfolio on auto-pilot.
PS Always make sure to seek the help of a professioal before investing any money.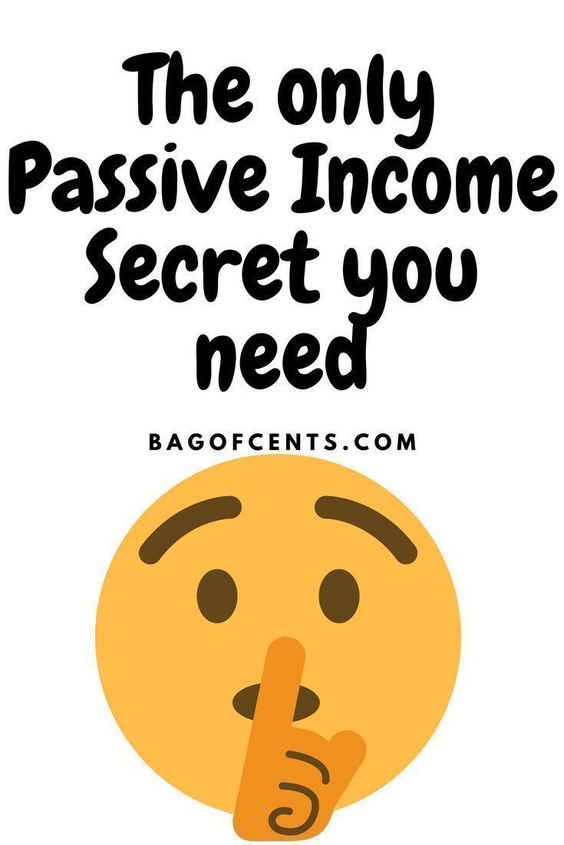 What you should do after reading my Blog-Article?
Take a piece of paper and write down your goals for this year and try to accomplish them ,one by one…
Smaller the goal easier for you to move to the next one.
Believe in your dream!
Stanley
Popular posts on Bag of Cents: