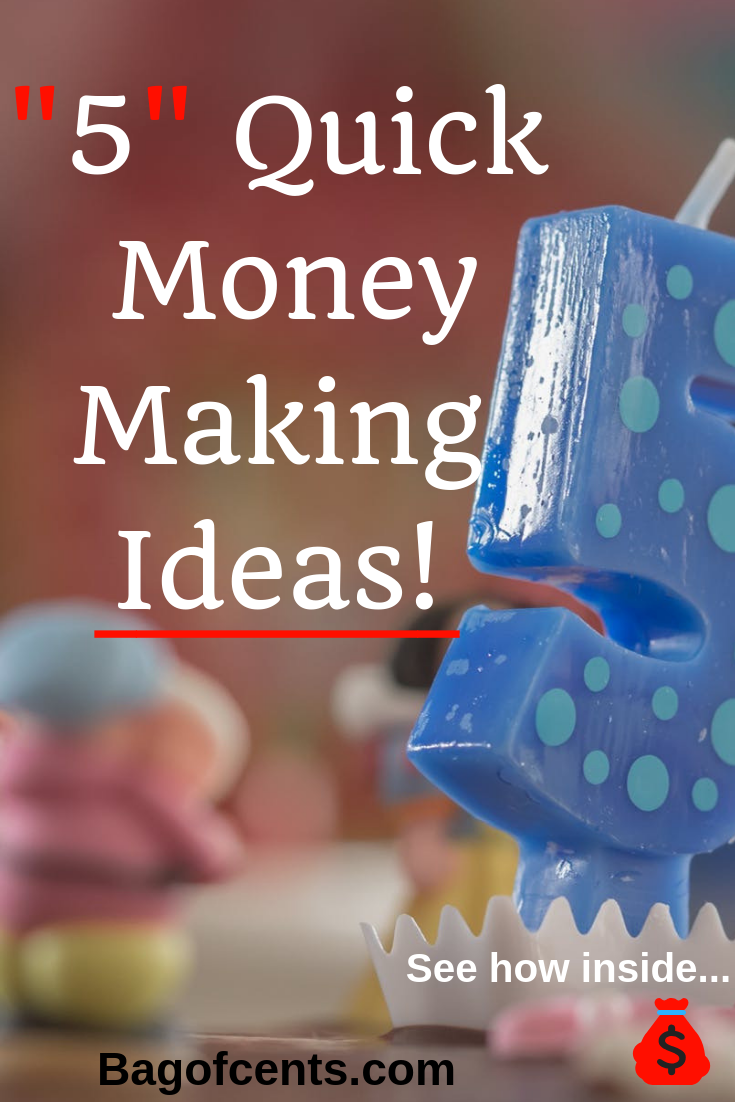 We have probably all been in the position that we googled 'how to make money fast' and hoped that at the end of the search would be a magic button that simply said 'click here' and poof – we were rich. However, that is never going to happen, so in the meantime, if you are in need of some tips and tricks to make some quick (and legal) cash then look no further!
First, before you nose dive into taking out high-interest loans or anything similar take a look at a few of these options.
Take a Look Around
What don't you use anymore? It is claimed that each household has around 4k worth of things that are completely saleable. That old coffee machine? Sell it. No been out on the bike for a while? Get cash for your motorcycle. Start by going room to room, and making a note of what you have. Many of us have piles and piles of clothes we don't wear for one reason or another.
You could bag up old children's clothes in size bundles and pop them on eBay. If you have some more slightly worn clothing, this is a great time to check out schemes that by old clothing and textiles by the weight. Book bundles and toy bundles also sell very well.
For more significant things like furniture, you could look at downsizing. Are you using an 8 seater table for a 4 people household? Downsize and create extra space and money by doing so. If you don't have the time to wait for an eBay sale, then add your items on to local selling sites like facebook or craigslist.
Community groups are great places to look to sell items that are specifically for hobbies like fishing or sewing.
Sell Services
If you have a few spare hours a week, those hours could be turned into cash. And, you have the potential to make money pretty quickly by doing so. If you have a car you are probably at a bit more of an advantage but none the less you can offer out the following services:
Laundry – washing, folding and ironing

House Cleaning

Washing Cars (inside and out)

Walking dogs in the local area

Gardening, mowing the lawns, trimming hedges and weeding

Running errands to pick up or drop off

Groceries

Babysitting

Any DIY that you know you can do well

Delivery Driving
Pop your name and number on local sites, your hourly rate and what you can do for people. If you have a little bit of time to wait you can do all of this via an app, if not then print flyers and hop to it.
You more than likely have a friend or relative that needs some help around the home, or around their business. This is a great way to do something good and ensure that you get the cash that you need.
You can sign up to some sites to do the delivery driving, or you could offer it to people you know. Just be sure to factor in the cost of your petrol.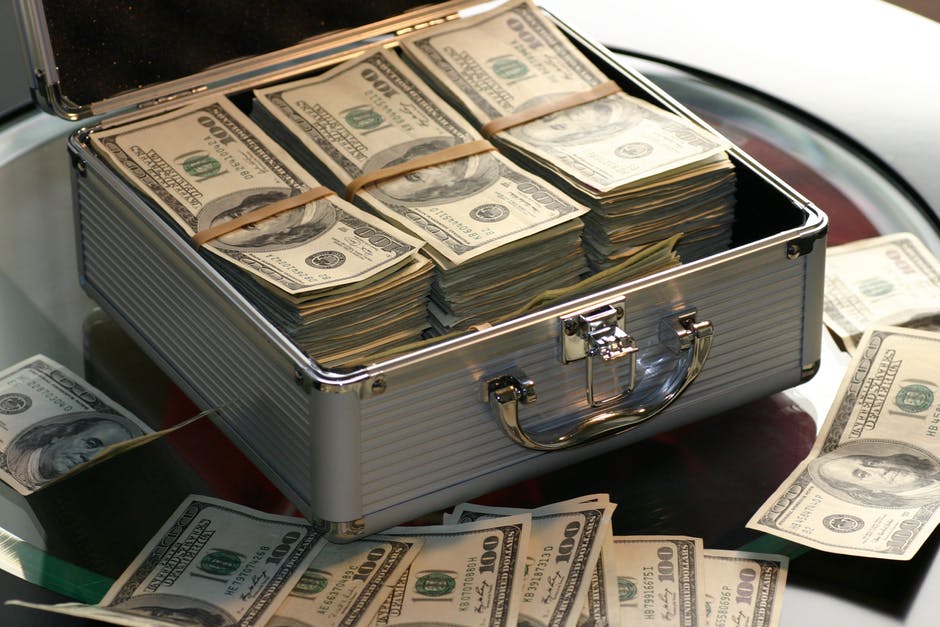 Hunt The Coins
We all have change floating around. In fact, many people have a habit of discarding all sorts of coins all over the house and car. Drawers, under seats, in bags and trousers that haven't been worn or washed for a while. Small pots and containers, and well-intentioned piggy banks are all likely to be hot spots for this cast-aside change. Small change can add up pretty quickly, and granted this won't work every time, if it has been a while since you looked for any change it might be worth doing it again. Count it all up and take it to the bank.
Quick Swaps
Perhaps you are the type of person who can never think of what they want to use a voucher or gift card for, and they lay gathering dust on the shelf rather than being used. Perhaps you have been eyeing up something and waiting till you had more vouchers to add to what you already have. Well now is the time to let it go. There are websites where people will happily swap cash for certain gift cards.
You might even have some filled up loyalty cards entitling people to coffee, tea, or money off shopping. Now is a great time to start using them. Check what you can use and where then you should incorporate it into your shopping.
Cruise the internet for coupons and free items. You can get everything from dog food to laundry powder, nappies, tampons, and even food. When money is tight, this is a great way to stockpile certain items, and every once in a while there is something good enough to sell on.
Extra Hours
If you already have a job, then you should have a chat with your superiors and ask for some extra hours where possible. If it is coming to holidays, many people don't want to work them, and often there can be a vast improvement in the wages and the hours are worth taking.
Taxes
It is worth remembering that if you are intending on making money outside of your regular job, then you will need to register it with the required authorities. If you do start making a steady income, then you are better off speaking to a bookkeeper or accountant to make sure that you are doing everything above board.
A tax advisor will also let you know about any allowances and how much you may potentially earn without the need to declare it.
Depending on where you are, if you chose to do something like match betting, you might be able to earn a decent amount and not need to clear it. It technically doesn't come under gambling however the money you make is classed as winnings.
If you are struggling due to a lot of debt, while earning extra is a great idea to start paying it off, you might like to seek advice from a debt company who can make sure you're not paying more than you need to.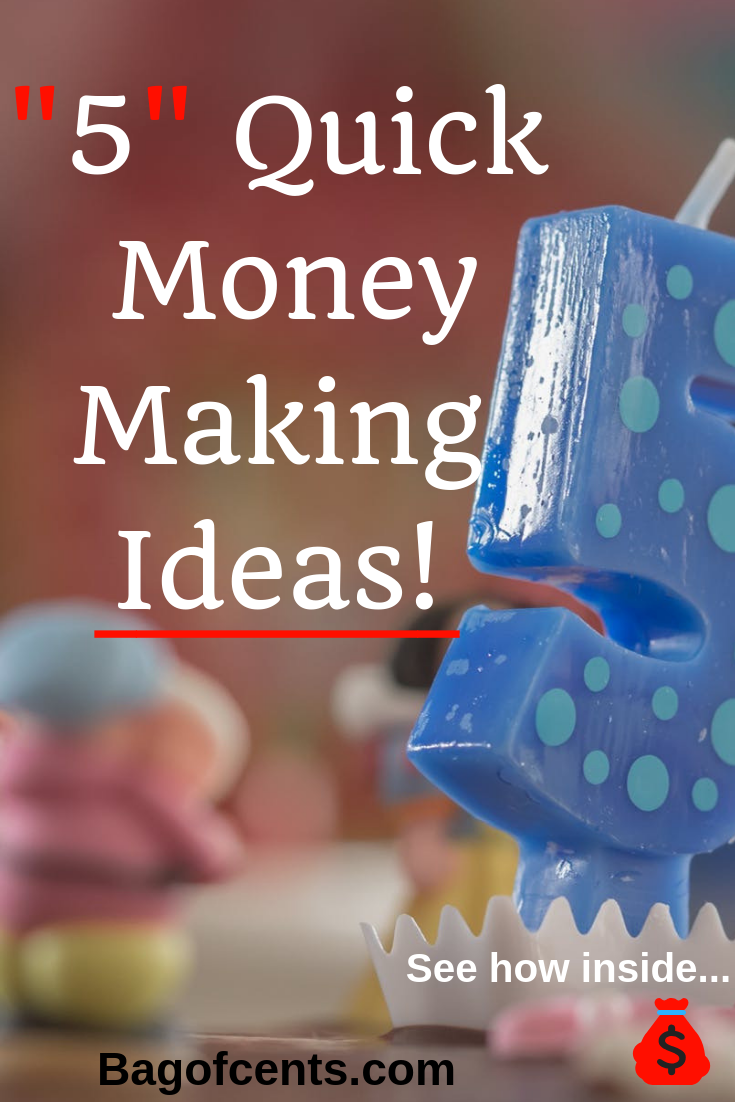 My advise
Just take action in the best way possible that you think will be beneficial for you and your family.
Stanley
Popular posts on Bag of Cents: