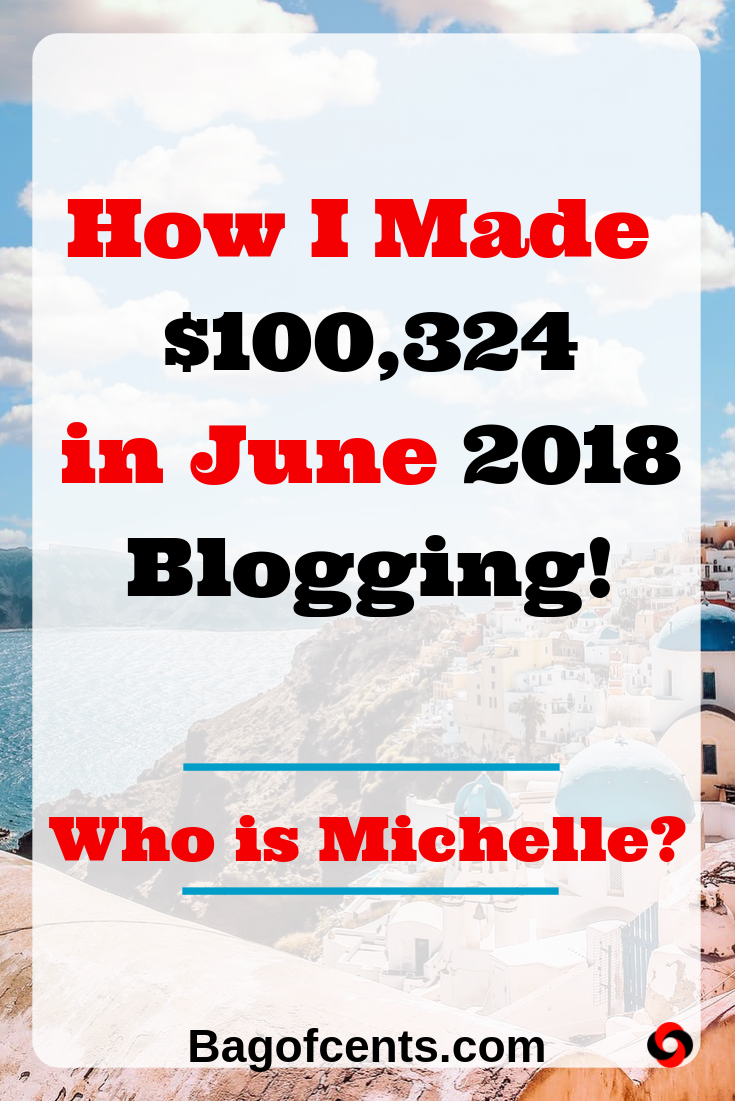 This is a blog income Report from a fellow Super Star Blogger under the name of MICHELLE SCHROEDER-GARDNER!
Her June 2018 income card is simply out of this world but again she's been doing it for the last 10 years. She must know what she is talking about , i do follow her recommandation religiously and she is one of the reason, i decided to have my own Blog.
How I Made $100,324 Blogging.
We all have goals in life, that is to have a happy life, to have plenty of money, be healthy, to travel and many more items on our bucket list. Michelle decided to publish a income report every month since starting her blogging journey back in 2006.
Why a article about Michelle blogging report?
It is one of the most valuable free lesson we could have by following a income report with so much informations and indepth resources. See how it is break down and hopefuly , will give you a lot of value and even inspire you to start your own business or have your own blog.
Jump
There is a saying: "Don't be affraid, just Jump"!
That's exactly what Michelle did and what was the main reason she decided to do it in the first place, she saw a fellow blogger income report… The rest is history, she decided to side hustle with her blog and she never thought she could make money with her blog. Her intention in the first place was to inform, to showcase her how to's…
How she paid off her Student Loan in 7 months (38000$)
Bougth her house at exactly 20 years old
10 things shes done to make extra money
How to save half of your income every month
Graduated from College in 2.5 years with 2 degrees and save 37500$ in the process
Powerhouse information, Michelle have a solid background in finances and knows how to roll the informations on her blog.
Michelle income report June 2018.
3 Reasons for a Income Report
1.Believe in the information that others have to share… We always have something to learn from one another ,with a income report there is so much to understand and learn from…
Wich company to join (affiliate marketing)
Pay Per Lead (MaxBounty)
Advertisement (MediaVine, Adsense, InfoLink…)
Have  your own courses
How to start your blog
and more…
It is like a tracking device, you will record any informations happening during  the month. This is a way after to look back and see what are the errors , bad judgements or simply understand the stats from your Blog or business.
2.We should treat our business like a journal and record everything. We could look after for anything causing issues to our success or our bad calls. I never took the time prior to read the income report from Michelle. To put extra effort on my own statictics for the month.
3.It is important to show that, it is possible to make a living out of blogging or any business endeavour. We just need some sort of guidance, direction like a compass. Once you know exactly what you have to do to succeed, you just do it and don't look back.
A really good comment from Michelle: Copyright.
"I'm not saying that you have to LOVE your job, I'm just saying that your job should, at least, allow you to do what you like to do outside of work (whether that be spending time with loved ones, painting, hiking, etc.)."
Possibilities
Improve Life and balance is a key factor to succeed as a blogger, we all know or learning as i'm writing my article… There is a lot of hours to be put on a blog:
Finding the next article (the subjet+content)
Research on the subject
clarifying the information in clear written sentences
Add pictures
Social Media
Advertisement
One of her biggest goal was to work less than 10 hours a week, so i imagine there is a lot of organisation involve. We do see those numbers and may think how in the world is she abble to make this much per month.
It is not from day one the 100k knocked on her door, it took a lot of work on her side.
Created her own, how to start your Blog
Guest Post
Paid advertisement
Appearance
Her own mailing list of clients
Affiliate marketing
more…
Numbers.
Should we be concern about the numbers?
I would say we should be concern about the stats from our Blog or business in order to see the real picture. There is some fellow bloggers making more than 20k a month and other bloggers making just enough to pay the recurring fee of the hosting company.
It is more a question to be inspired by the possibilities , there is a challenge to be better than yesterday and looking at the income report should give you wings to push more.
Myself was really intimidated by the numbers of Michelle but she did say something interesting:
Michelle Copyright.
"I, myself, used to think that it would be great to one day earn $1,000 online and through my blog. I looked up to many bloggers who were earning over $10,000 a month, and I thought it was impossible.
Now, I'm here to show everyone that it is possible! Through hard work and dedication, you never know where life may lead you."
Breakdown
What we could learn in details from the Income report…
Using Bluehost for her hosting her website (made 30k in referal commissions)
Survey companies (showing her experience to others)
Sponshorship and advertisement (more than 20k)
Personal Capital (300$)
Converkit (500$)
and more…
We just see a bunch of companies and some great numbers or possible income for the month. It is a way to show us that, if we take the time to understand a company and have a great connection with it. We could have a review of the company on our blog and be compensated in form of a commission.
Always work with a company that you feel good about don't go for the option of making good commission but have no interest for the company. It could cause more harm to your business than help it grow.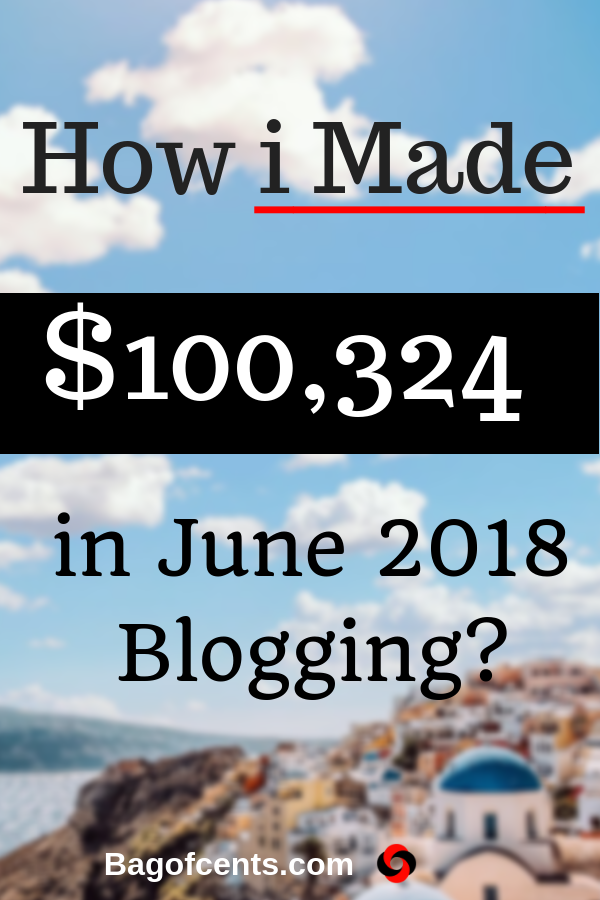 Voilà.
Important Note from Michelle Copyright:
"Please keep in mind that I work for myself when you read my monthly income report. This means I have to cover taxes (which are over 30%), health insurance, and all other benefits/expenses that an employer may provide."
This is another reality that sometime is not put on the table, this is a real business. Real expenses are to be expected, i want to say thank you to Michelle to be as clear and genuine as possible.
My two cents:
Working on your business could be easy but doing it everyday is the biggest challenge and i encourage all of my readers to have their own business. Consistency is key to have a successful company and when times are rought, come back to this blog post and say to yourself.
Even if you think it is impossible, just by doing the actions that you have to do everyday will become a possiblity!
Stanley
PS Signup for FREE: My 7 day Email course on How to start your own blog.
Popular posts on Bag of Cents: