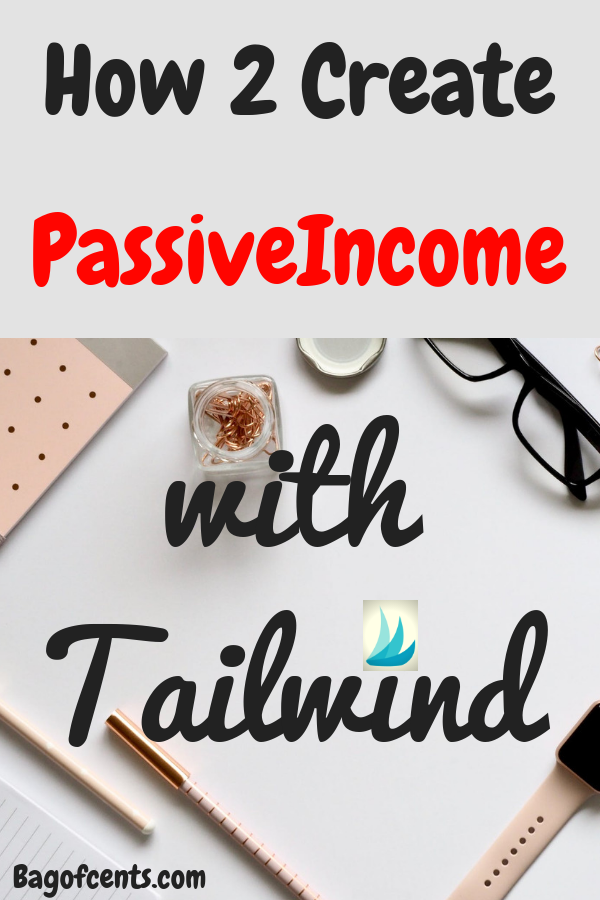 Passive Income with Tailwind, is it possible and why you should have a plan for it.
Seating at my desk this morning and thinking about my next subject , i said… "Why no write about Tailwind, not a long article but something informational." The coolest part is, i will be talking about the passive income possibility!
We all have concern in our lives, dealing with money problem, housing, transportation and most importantly, our time. There is so much to do , that we don't have enough time to do them all.
Back to my topic, it is really important that i get the message abroad Pinterest and other medias. Protect your revenu at all cost and why you should do it.
Protect your family
Less stress
More saving
Avoid last minute money issue
Residual income
Quality of Life
And many more…
Why Tailwind.
I did search for different ways to have a Passive Income working for me and if you want to start with the basic follow my best article on the subject by clicking ==> Passive Income Secret.
Talking about Tailwind for Passive Income, i was not onto the concept of recommanding this tool to the public. But once i started using it, my result were really good…
Increase in Blog Traffic
More revenu
Collaboration
Emails Contact
And more…
Understanding the concept on how to work with Tailwind is crucial, most peoples will signup for a program without having the right knowledge and patience to make it work. My best advise would be if you decide to join Tailwind, make sure to give yourself a good 3 months to have full control of the software.
Once you are not only just a consumer but are the Tailwind specialist, you should see great results happening to your blog, website and business.
See my detail blog post about my success with Tailwind. From nothing to 100k Pageviews a month under Pinterest, really impressive!
I was the first one to admit, it is possible to have clients going to your website and consume your content.So happy about my results and maybe you could have the same results.Why not?
Follow the link. ===> TailWind Success Story
Passive Income.
I see Passive Income as a way to protect your revenu and Tailwind is the perfect tool to help you do so. By recommanding the product to other clients and readers, you have more chances to generate a income. It is not much at first but once you pass the message and it is genuine, it will work.
It need to feel genuine, that you want to help peoples , not just make money .I've been online for some time now and trust me there is peoples knowing the in's and out's of grabbing peoples wallet. At the end, they will pay the price and lose it all. That's why, i'm always transparant when presenting a product to my loyal readers.
If you don't have a blog why not start one around your passion or a subject you are passionate about.
I do have a free 7 days email serie that could help you start your blog in no time…
Follow the 7 Days start your Blog Today. ==> Start Here.
(Next)
Once you have your Blog and have good quality blog posts, why not promote your blog with Tailwind.
The secret is to recommand the product, how you are using it, your success, your failure, how long it took you to get going, credit card processing and many more things. Peoples are attracted not by the product but by the person presenting the tool.
Took me a long time to understand this concept but now it is clear in my mind, focus on peoples before focusing on the software.We all need eachother at some point and by providing some genuine help, i don't see why you are not abble to generate some income.
I'm just concern about you my loyal readers, i've seen bad stories on peoples losing their houses, going bankrupt or losing their jobs and have nothing left. Will repeat this message again, make sure to protect your revenu.
If you decide not to use Tailwind to generate some Passive Income find another way to have some money working for you. Refer to my link about Passive Income Secret at least to get you started!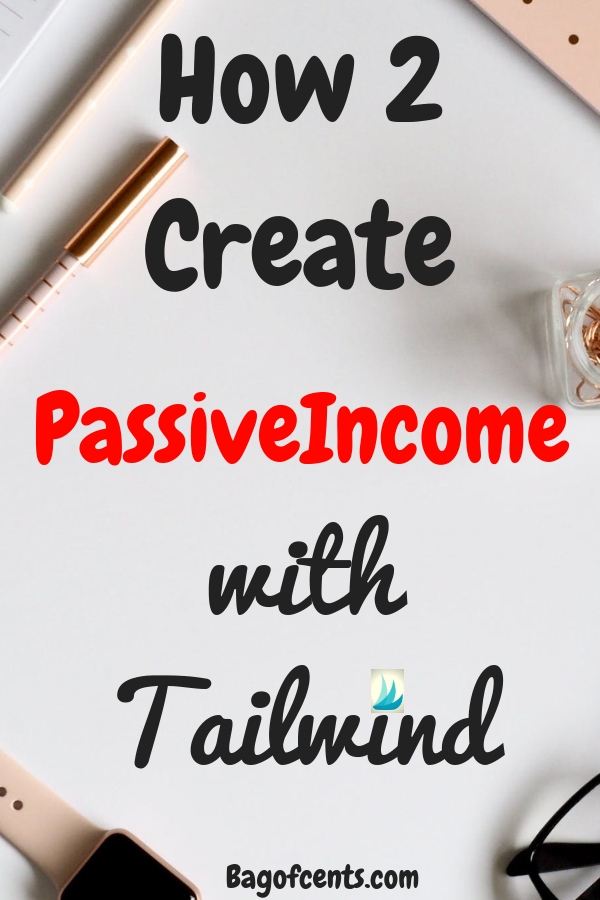 Try.
Just try for a week and see for yourself, if the program suit your needs or not. I would suggest you have at least a good 10 hours or so, to dedicate to learning the software in the first week. This will give your a better chance at succeeding and also helping you, having more peoples visiting your website.
Don't worry about the numbers at first, focus on the content from your website.
Refresh the information
Create new blog post
Have attractive pictures
Ask Questions to your readers
Enjoy the process, it could be difficult at first but so rewarding at the end.
I believe in you, just go for it.
Stanley
Popular posts on Bag of Cents: