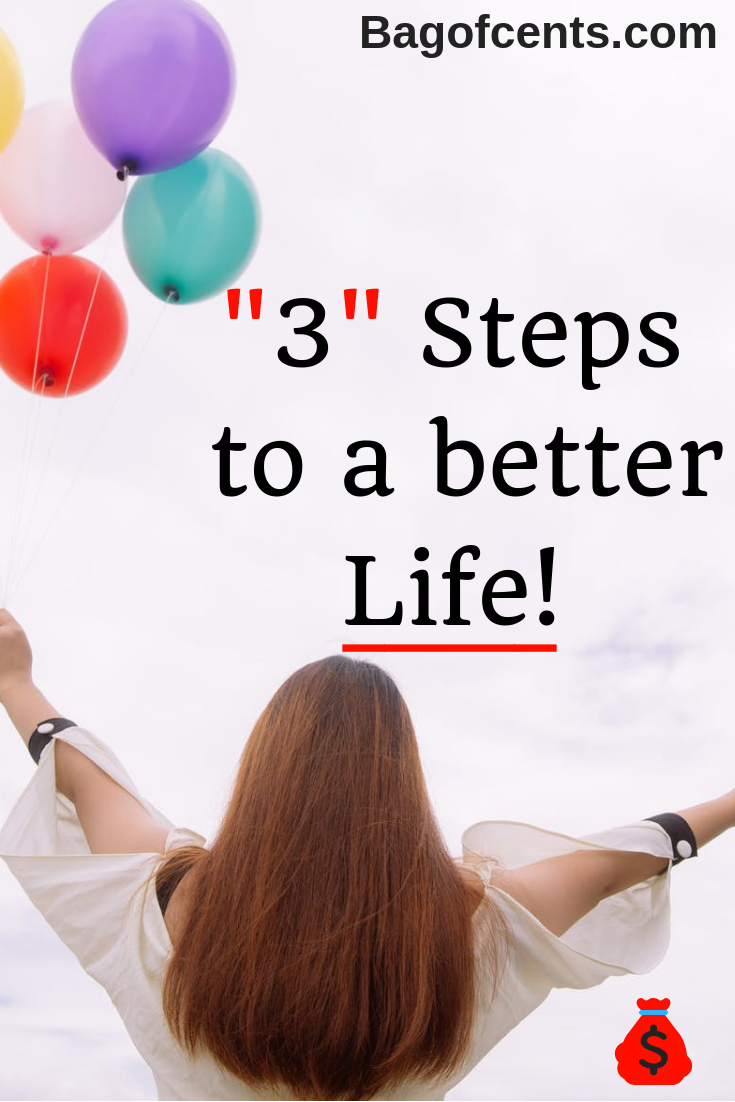 Whether we have an abundance of debt or a lack of money, we can feel that our life hedges so much on our ability just spend. After all, it's a very simple concept, everything costs money! But when we focus so much on the fact that we need X amount to make rent, or if we really want something, we've got to save up for months, or even years to get it, we can feel like we've had enough.
Being bound by a lack of money isn't just difficult, but it's thoroughly depressing. But is there any way we can live the life that we want without these trappings?
One Problem At A Time
The best way to solve any problem is by tackling one issue and moving on to the next. This gives us a sense of accomplishment, and we're actually doing something about the problem. There are websites like https://debtconsolidation.loans that can give you a starting off point by providing you with the various options, like providing a financial profile, so you can actually see if you fall into certain spending habits.
By breaking out of these habits, you can then tackle the problems with the sense of purpose. Likewise, when a problem like debt threatens to overwhelm us, learning techniques to chip away at the debt, like the debt snowball method, means that we can actually make substantial progress.
More Earning Power
It's a basic equation, to escape the trappings of a lack of money; you have to increase your earning power. The big mistake so many of us make is that we don't believe that we can do this. Maybe we've got a job that only pays so much, but when we are looking for a way to break the cycle, earning a passive income could be one of the biggest lifesavers to finally escape the grim specter of debt.
But to increase our earning power, we've got to figure out our skills, and how we can profit from these. Maybe it's not about making the most of what you have, but rather getting yourself educated so you can get the career you want, and therefore the salary you want. You don't have to go away to college; there are ways for you to learn through online courses.
Courses or training programs designed to upskill you can help you earn more or make money on the side. A good example of this is by becoming a freelance tax preparer on the side. Learning how to become an income tax preparer is as easy as attending the income tax preparer course and opening a tax office. Not only will this allow you to help others prepare their tax returns, it will also help you maximize your tax returns through your skillset.
Focus on good things
And while coming up with an action plan or a side hustle can keep us focused, we've still got debt to contend with that clouds our entire existence. Even though we are chipping away at the problem, we can have days where anxiety gets the better of us. The best practice is finding methods to calm down. On https://www.everydayhealth.com there are some quick ways to relax, but it's not just about doing these when we feel stressed. We've got to practice this, and over time, we won't feel as bound by our financial woes.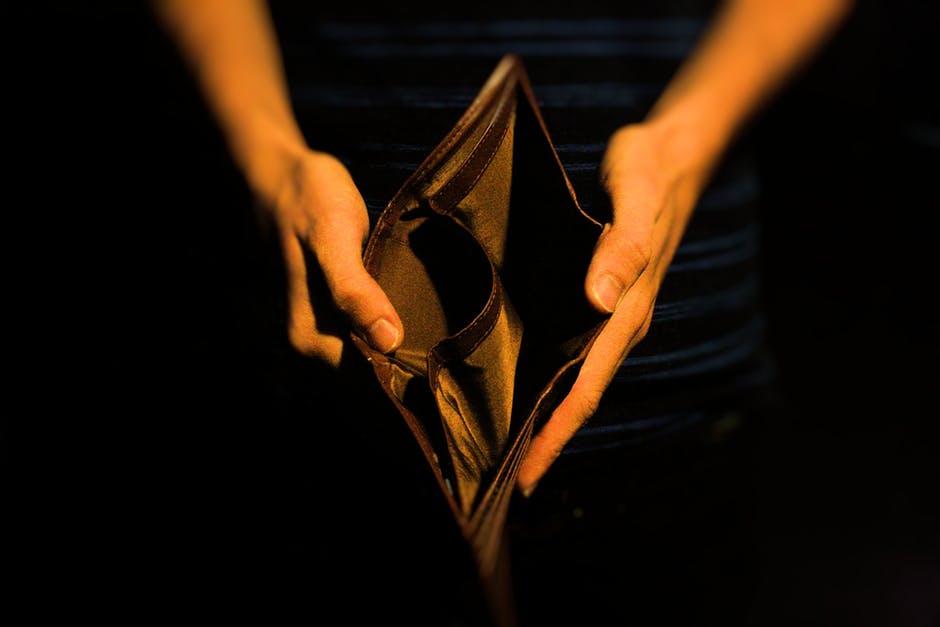 Bonus (Pay yourself first)
Looking to save some money but you keep battling the bad saving habits of the make money.Spend it today problem! So much going around in the space of a month, delaying and pressure with all those bills coming your way. If you are having issues saving, why not pay yourself first to make sure you have enough money in your pocket to start saving and living life.
When thinking about paying yourself first you maybe saying:
What about my bills
My budget
Entertainment
Gas for the car (need to travel less maybe?)
Car note
and more…
It is a scary taught because you may say, that you will not have enough money at the end of the month to pay your mortgage per example. We have to be force in a situation to take action,why not avoid those kind of bad events and prevent.
How to prevent?
To have a system in place to help you pay yourself first, even before paying anything. I'm not saying pay yourself by 50% but start wtih a 5% and upscale from there… It is challenging enough just to understand how to work with our money on a daily basis, simplicity is key over here.
Pay Yourself, how?
It means to have money going toward a debt or a saving account right after receiving a form of payment or salary. Once the money goes onto your bank account. The next action should be saving or paying a debt and after working on regular activities like.
Paying your mortgage-appartment
Credits (credit cards, credit line)
Car loan
Taxes (water, garbage,house,mortgage,city)
Insurance
and more…
This is the best thing you could do, is to have some sort of automated system that will force the saving or have your debt paid everytime you have available money. I think this is one of the best way to get started on paying yourself first.
Save Money, Spend less.
Easy to say right! Just save more money and this will give you the habit of spending less… I think there is two school of taught around this topic.
 By saving more money it is logic in a way that you will not spend that much on any extra items or activities you may think about. But if you are in a situation of major debt or even facing bankrupcy, you may not think about saving but about paying your debt as soon as possible.
Also by saving more money, your putting less money toward your debt, in the end it could be a bad situation coming your way. The creditors are not your friend they are here to make money so you have to be really careful.
Why be careful?
Here is a example:
John and Sara have a house ,paid about 300k five years ago. They have put a cash down of about 50k and did pay for any extra fees at the notary to avoid any issues after. This year, John lost is job and Sara was a stay at home mom!
Imagine the scenario, they lost the house because they couldn't keep up with the mortage payment, the car note, the bills, the creditors and much more…
Why am i telling you this?
Because they put 50K down five years ago, they pay the mortgage for five years ,the result is… They lost probably close to 100k of their own blood and sweat money and this is really frustrating. This could happen to any of us, always be careful on your purchase and think of a plan B in case of bad missfortune.
To read my full article click here ===> Pay yourself first to win.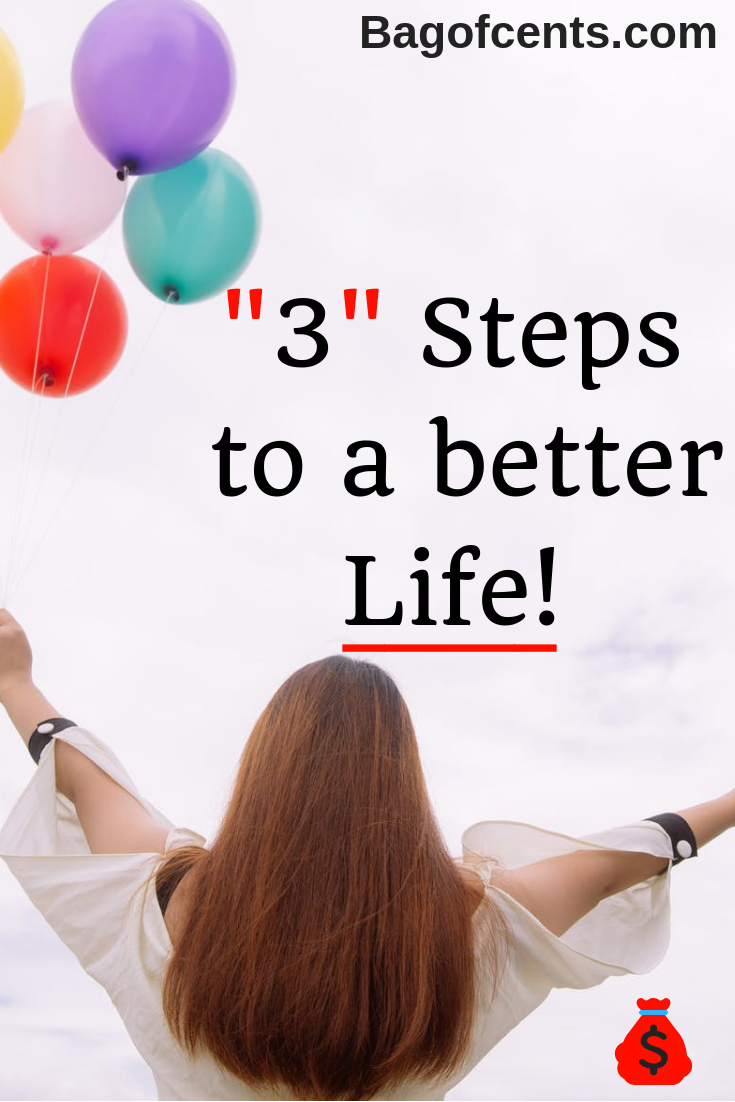 Just take action
When we are forever swimming in a pool of debt or a lack of money, the idea of the good life appears to be unattainable. It's your right to live the life you want, but don't think that it's handed to you on a silver platter, you have to work for it first to earn it later.
Believe in yourself and make it happen.
Stanley
Popular posts on Bag of Cents: