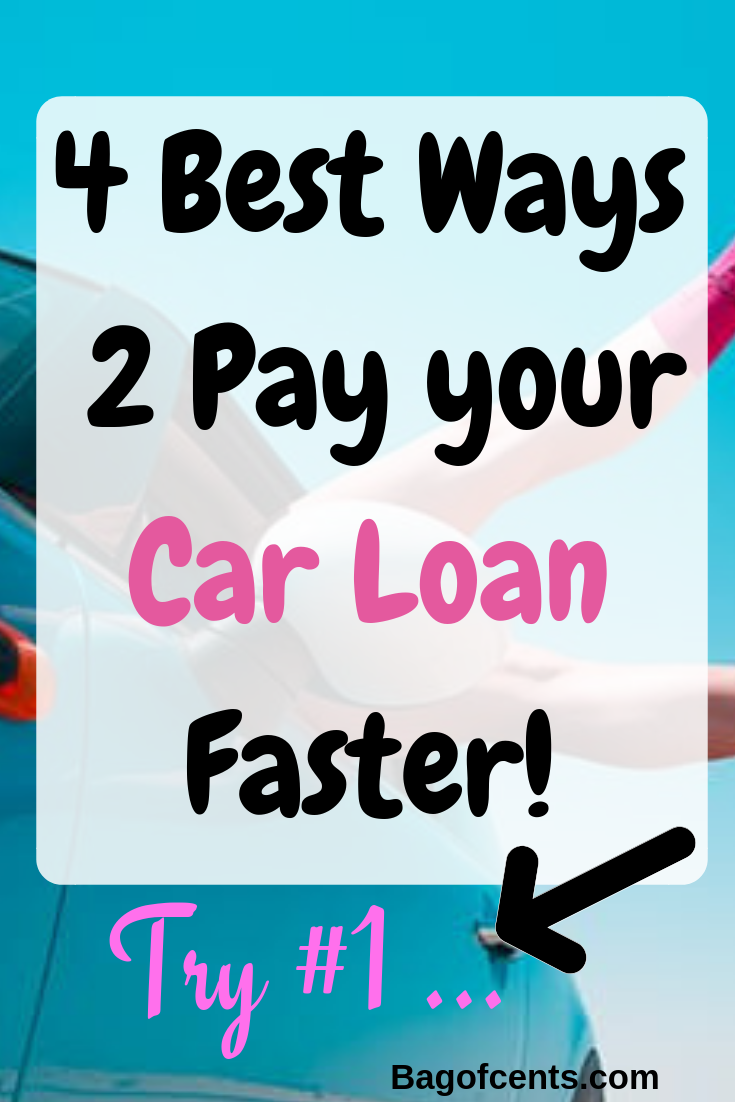 How to pay off your car loan earlier in the best way possible?
Interesting question and i think we don't take the time to look at our contract when signing for a new car loan.
To excited for our new purchase
Don't understand most of the contract
I got my car what's the point
Someonelse will look at it
and more…
You should always consider paying off your car loan faster, this will improve your financial situation. The general population will owe more money on the dollars compare to someone who purchase the car in cash. It is difficult in our modern days to purchase a car with cash only, we need to be aware of all the ins's and out's of the car loan industry.
How to pay off your car early?
Change your monthly payment to every two weeks
Why not change your monthly payment to every two weeks, it sound complicated but it is not. You will need to take a look at your contract to confirm that first, you are allowed to change the frequency of your payments. See if there is any extra fees related to any modification toward your contract.
Ask the lender, if there is any modification how this will affect your loan.
Do you need a new loan?
Pay direclty to the lender or third party the extra amount
Interest rate will change or not
and more…
Make sure you are ready to understand the language of the loan company .It is one thing to have a good deal but if the fine print are bad for you, not so good!
Wikipedia Source Copyright:
"The biweekly payment is exactly one half of the amount a monthly payment would be. Though it depends on other factors such as the interest rate of the loan, a biweekly mortgage/car payment plan often saves the consumer money over the life of the loan."
As a example when paying monthly, at the end of the year it will equal to 12 payments. Comparing to a bi monthly payment that equal to 26 installments, that equal to 13 full payments at the end of the year. Just by changing your payment option, you will have a extra payment going to your car loan.
Pay faster your car and every year you have a extra payment going toward your car loan.
60 months car loan, with a monthly payment.
54 months car loan, with a bi-monthy payment.
You are saving 6 months of car payment without doing any extra effort from your part.
Let see more.
Extra Money.
This is a good idea and most of the time we don't think about the different option to help us pay our car faster. Have a extra payment every year for you car, ok!
How to do it?
Save maybe 20$ every week in a special account (Wow , that is 1000$ at the end of the year)
Another thing that need to be clear with the lender when putting extra money on your car loan. Make sure the money is going toward the principal and not on the interest or partially on the principal and the interest.
Let me explain:
By having a car loan, let say your payment is 500$ a month . When starting paying, you will have maybe 400$ going on interest and 100$ on the principal. Closer you are to the end of your contract more money will be put on your principal and less on interest. That's how your lender is making money and this is a way to protect their money.
To be in control, try your best to pay extra money on the principal if it is allowed on your contract, if not just go ahead and attack your loan.
Refinance your car loan
It is against my principal but in certain situations ,it is best to proceed with a new car loan.
If you are at the early stage of your loan, it is not a good idea to break your contract, since you will have fees. Again you will need to discuss this question with the lender and sometime the new lender could help with this situation.
Always take into consideration the interest rate from the first loan including the penalty  and compare the information with the new loan with all the fees. See if the numbers make sense…
Are you paying more per month?
Term of the contract, is it good for you or not?
Length of the contract ( 60 or 72 months?)
Are you allowed to pay every two weeks?
Is there out of pocket money?
Consider all the different scenarios to make sure you don't endup in a bad situation. Take your time and ask for 24 hours reflection with a copy in hand, so you could read and analyse the fine script. If you feel it doesn't make sense, just let it be and walk away from the deal.
Other Debts
Most of the time, we don't think about the effect of other loans on our actual car loan but it is the other way around. The two biggest purchase we have are houses and a cars. Most of the time, the interest is not to high compare to a credit card interest rate or a personal loan.
Also by focusing for a moment on the highest interest loan, you will have more chances to succeed on having extra money in your pocket. It is not the easiest route to take but this will benefit you to have more available resources to attack your car loan.
More money at your disposal, easier for you to downsize your loan, you could also have a garage sale once a year.See one of my article : What are the best articles to sell in a house…  Here ==> 6 Best articles to sell.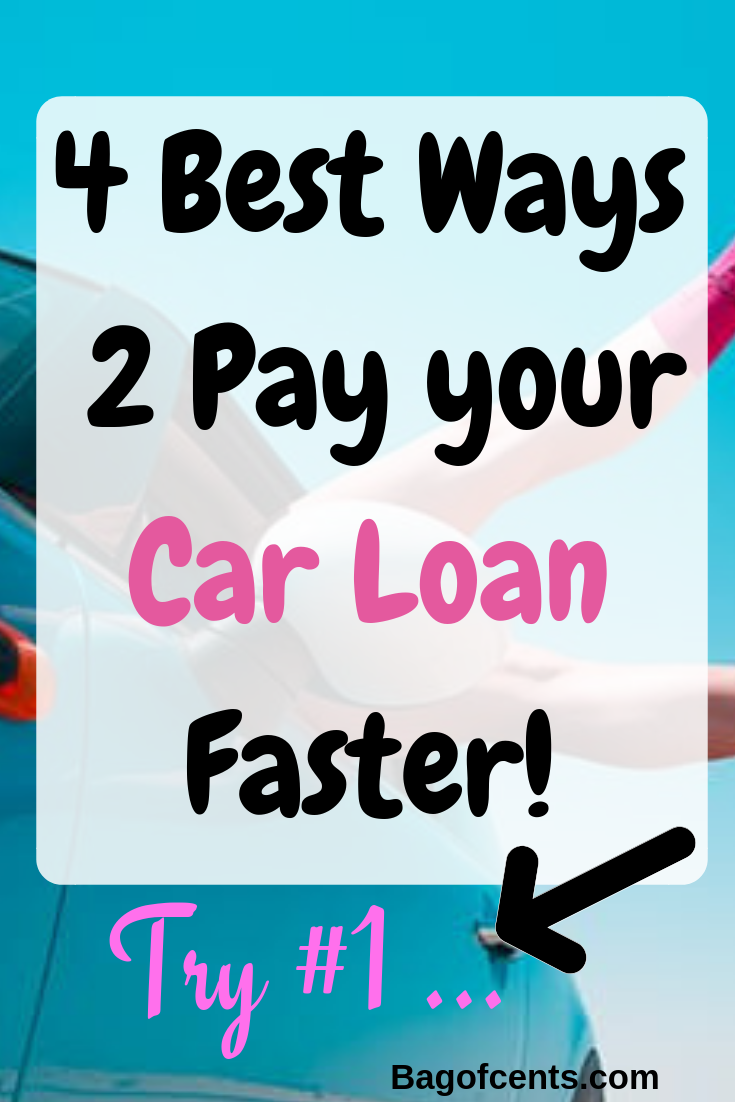 Control
Not always a walk in the park to control our money, there is so much to think about. Take a moment when possible, have all your loan on the kitchen table and work on a game plan.
Cut by half your cable subcription
Negociate your cellphone contract
Keep only two credit cards, get rid of the rest (credit margin maybe)
Cut on restaurants
Downsize your vacations
and more…
Find ways to save more money if possible and once you are on the right path, it is only a question of keep going… Keep faith, life is not easy but it is our duty to have a simple life and be happy.
Enjoy your day, until next time.
Stanley
Popular posts on Bag of Cents: