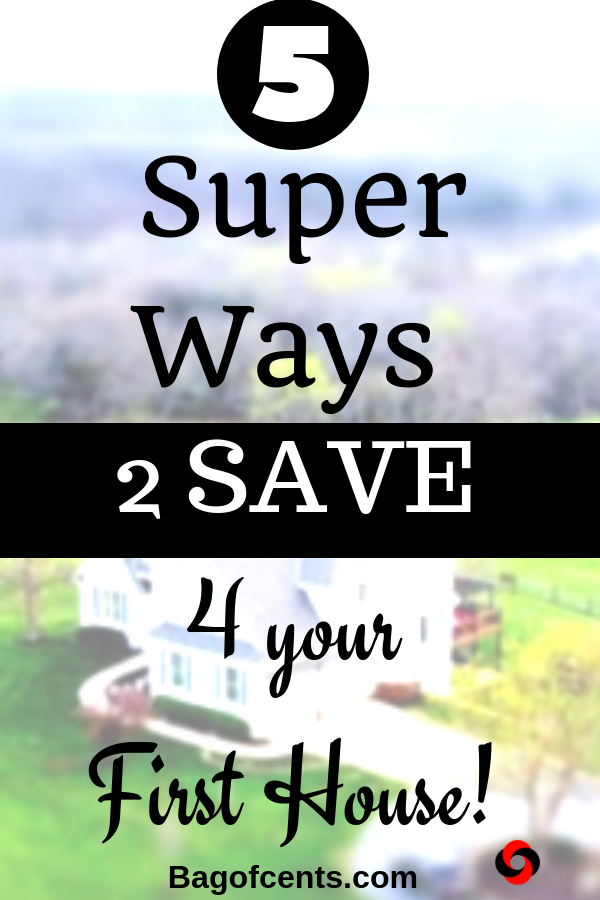 Save for your first house.
Finaly this is the day that you decide to take the bull by the horns and start planning for the purchase of your first house. Will show you below , five of the best ways to save in order for you to be abble to acquire your first property and also to be prepare for all the extra costs associated with this great adventure that we call Home Ownership or the Big Dream for must of us.
1. Be Clear, Be Bold
Be Clear, Be Bold. Meaning you will need to prioritise or know for a fact what is important to you. If you decide to take this route ,you will need to be clear on what you want. It is crucial to know exactly what is your situation today (debt, money saved,outstanding bills, recurring monthly payment and more). When we talk about money, it is not always shine and fun, be willing to take a hit when you will see the real numbers of your spending habits versus what you really save at the end of each month.
How you gonna go around it. Do you go to the restaurant every other week, go on special vacations even if you don't have the money to do it (mr. Credit Card), buy luxury items out of your comfort zone… The important step to take is ,are we willing to tight that belt and save for what is important to us.
One of the best avenues to start saving in a way that you have the control , is to have a Budget! This will help you have a clear idea on what you will be abble to save and how long it will take.
2. Debt Elimination
Debt Elimination: We have to make sure we do take action on this Big topic and why we need to do so prior to save for our big purhase.
It is really difficult to save if we have all of those debts around to be paid or waiting for us! How to make it happen fast so our project is ongoing. We should start by paying the smallest debt first because it is only a question of logic and will take no time to be paid in full. Stay with me…
You pay the smallest one first and after,you will have some extra money available to put toward your next small debt and keep going until you reach your big debt ,you will notice that you have more money than you need in order to accelerate the payment of this debt. We call that ,the Snowball Effect and it is really fun to see that you don't have much left to pay.
Let's put all the chances on our side to make it happen ,of course there is other ways to hammer our debt but this is one of the best ways to do so.
3. Cut on Transport
We have to cut on transport since this is one of the main factor that is taking the biggest portion of our hard earn money out of our pocket.
How do we make it happen? We could start by calculating, the distance of travel between point A and point B going to work.If we see it's taking us too long, we should try another route or maybe go to work with a collegue if possible. I know, we all want to be independant but it is a great way to save but not easy of course.
Gotta go pickup the kids, i have practice, shopping after work, pickup my partner and more… We could try for a moment, if you have two cars…Sell one of them (if it's not on credit) and the proceed could pay some debt,that's a good option. If it's a lease and you feel,it could be a good way to save if you get rid of it ,what are the penalties.
Keep in mind ,per year the car could cost you at least 10k a without counting all the extra costs (repairs,gaz,maintenance…).Imagine saving on the car payment and putting it toward your debt or your saving account for the house. We have to think sometime outside of the box ,to see what is our situation ,what we are abble to sacrifice of course. Let's stay real and what are the draw back, if we do so and what are the benefits short terms if we do it.
I encourage you to take a look at all the expenses around your car and see if the option to use only one car could help you financialy to have your Dream,that is to own a house.
4. Lifestyle changes
We need to do Lifestyle changes that will help us achieve our goal.
Let's see some ways this could happen…
Get some books at the library instead of buying them new
Try cutting your cable service and stay with internet service instead, hard to do but you save a lot
Cut on dinning out, try to cook quick meal at home. If you feel like eating pizza one day per example: instead of ordering out, why not go to the grocery store and get some pizza,chips, fries and beverages for a fraction.
We all love to buy brand clothes, latest trends, latest style… Always try to buy at the end of the season to save.
Vacations! Love going to Cuba? Why not this year go to another location close to home and cheaper.
Try going to the garage more often so you know you car is in order and you will save a lot more at the end because the problem you may have will not cost you as much as if you wait.
5. RRSP Help
Yes, your RRSP could help you purchase your first Home.
You are entitle to withdraw from your RRSP up to 20000$ could be more depending on the law from your region (Please consult with a financial planner, bank manager or accountant),of course if you were contributing to your RRSP. It is a great option to help you purchase a house but don't forget , this is a program for first home buyer only so make sure you take the right informations prior to take any decision.
There is no good or right option regarding the ways to save money in order to purchase your first house. What i could tell you my fellow readers is ,take actions, ask questions, do your research and eventualy you will be reading one of my Blog post from the comfort of your new house with a smile on your face and saying to yourself…" Yes, we did it". What a great feeling!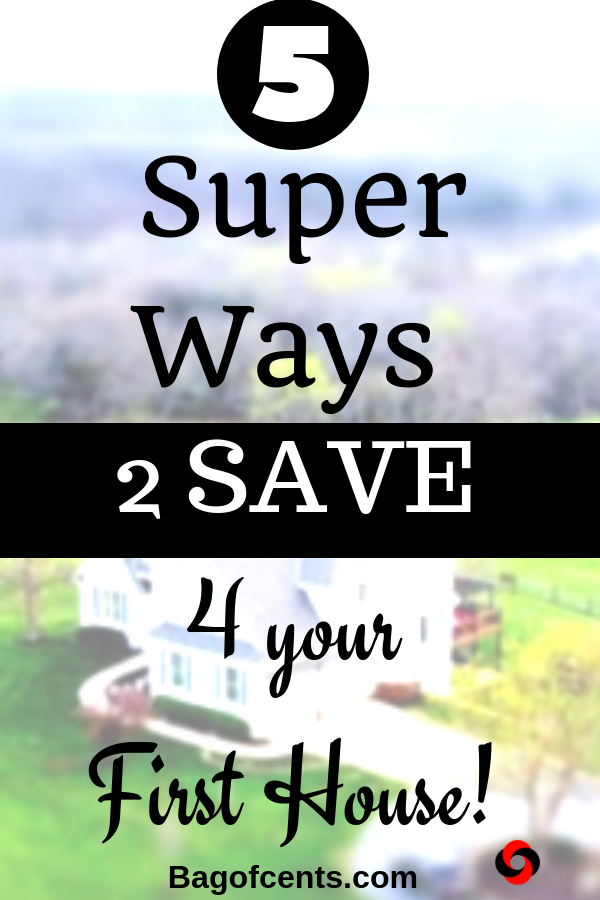 Stanley
Popular posts on Bag of Cents: