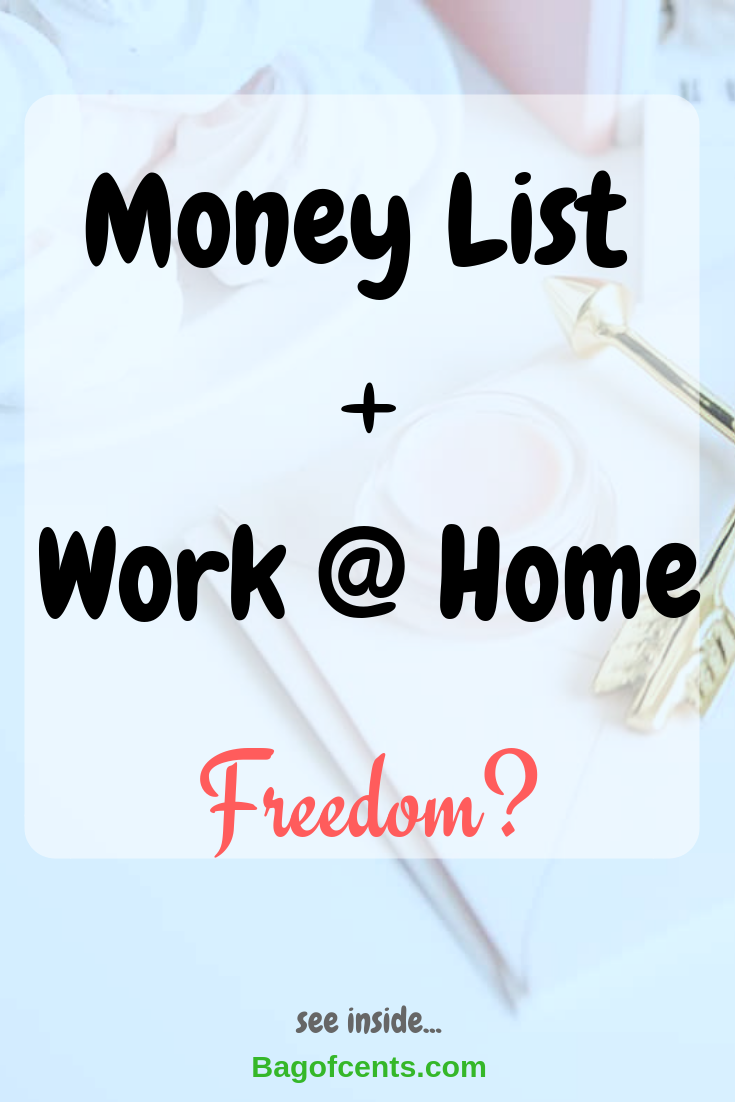 Decided to create The Real Work from home list! With so many bad avenue online in regards to have a online job and make money from home. Wanted to clear the air and look for the ones that are genuine.
My main point around your job, salary, online work :it is not eternal, you will need to adjust with the market.Let me explain:
Peoples don't keep their jobs for 20 years anymore
More consultants than paid employees
Benefits are not always in your advantage
Less vacations
Increase in the Part time job world
Paid less (depending on your degree)
And more…
This was my main concern to protect myself and my family , you never know how things will turn around. Protect at all cost your revenue so you could sleep better. Stress is one of the worst health issue you may have in your life, try to avoid beeing in this situation.
After reading a great article on FITnancials.com, i wanted to share my own view on this great topic.
Real Work from Home in todays world.
Amazon
Sell articles on Amazon and how to do it. I took a quick look inside their 7 days free email course on how to start your own FBA Amazon and it is a great avenue…
How to set up your Amazon Seller Account
costs to sell on Amazon FBA
Why Amazon is by far the best business to have today
How to build your own six figure business
What tools to use to be successful
and more.
I was concern at first to share the Amazon option on how to sell online with this mega company.  I don't want to share any courses that will take too much out of your day to learn. That cost too much to start, have to buy in advance a lot of inventory to get started and more.
Simplicity is part of my philosophy, if it's to complicated and i will not share the information.
Take the 7 days free email course (no cost just free content)
Blog
Make money blogging is a possibility and even me at first, was really sceptical but after a couple of months it is a reality.
I don't pretend to be rich or to make 5000$ a month, online you could be and become whoever you want and by becoming a blogger it is possible. It require a lot of work like anything else in life.
Why to start a blog in the first place?
Make more money
share your passion
showcase your work
helping peoples
and more…
Sharing a quick story with my blog…
Started my blog in July 2018 just as a hobby to share my passion with personal finances, different ways to make money, how to save the right way and to live life the right way. At first it was interesting just to start writing informations to be put on the blog. Organise your mind in a way , your are abble to share your knowledges with others.
By having your blog, it will force you to be more accountable and more responsable. For me this was the case, i feel if i don't take it seriously ,i will not be abble to help peoples that really need it. We all need one another to advance in life and by sharing your life experiences you are helping others to succeed at the same time.
If your planning on starting your blog or already have one and would love to see how my 7 days email series could help?
See my 7 days email course about Blogging and enjoy the reading.
Articles-Items
Sell items for profit… Why not be a flipper to sell any articles of your choice for profits. It sound really cool to do but the main thing is around your time. If you are great at managing your time, this is one of the best way to have extra money.
As a example: taken from one of my best articles on my Blog on how to sell articles from your house.
The best articles to sell are Electornics… Why?
There is many electronic articles in the house, it is just crazy when you think about it… Looking for articles that are not in use, could be challenging but again ,do it with a open mind. What electronic articles  we could sell in the house that is easy to put on the market for quick exchange so you could make money today.
Cellphones ( Did you trade you old cellphone, it is probably in a drawer somewhere)
Laptops (Still have your old laptop or tablet, why not sell it… )
Computers ( get rid of this old Big box, it could be use for schools or to be sent in third countries)
Cameras (Surprisingly, we all have a old camera somewhere…Cellphone is taking over. )
Tv's (Flat Screen TV is the norm but what about your old Tv, seating in the basement, why not sell it)
See more by following my articles… 6 Best item to sell in your house.
Customer Service
We all have some experiences helping a client over the phone or in person with a issue or a request. Why not be a virtual Customer Service person for a company, a freelancer, blogging personality or even your company.
The world is changing as i keep saying and we have to be ready, why not proposed to your employer of course if this option is available. To work remotely once a week from home and have a set of tasks to do from home in order to show, the job will be done even working from home.
Some employers are not incline to let the employees work from home and other business have no problem to give flexibility, as long the job is done.
Why should you consider this one?
Save time by cutting commuting
Working on a project (need to be in a quiet environment)
Home sick with a kid
Flexibility
and more…
Is there more?
Will do my research to add more ways to make money from home with a real job or close to it. With the bad reputation of companies that promise the world to peoples online, double verification is key.
I'm really concern, we see on a daily basis 1000's of websites beeing put online and there is no control around this area. There is genuine peoples and companies online and also really bad online media causing everyone to have a bad reputation.
Will never put something on my website to arm no one, my list will increase with time and suggestions from you the readers. Stay tune for more!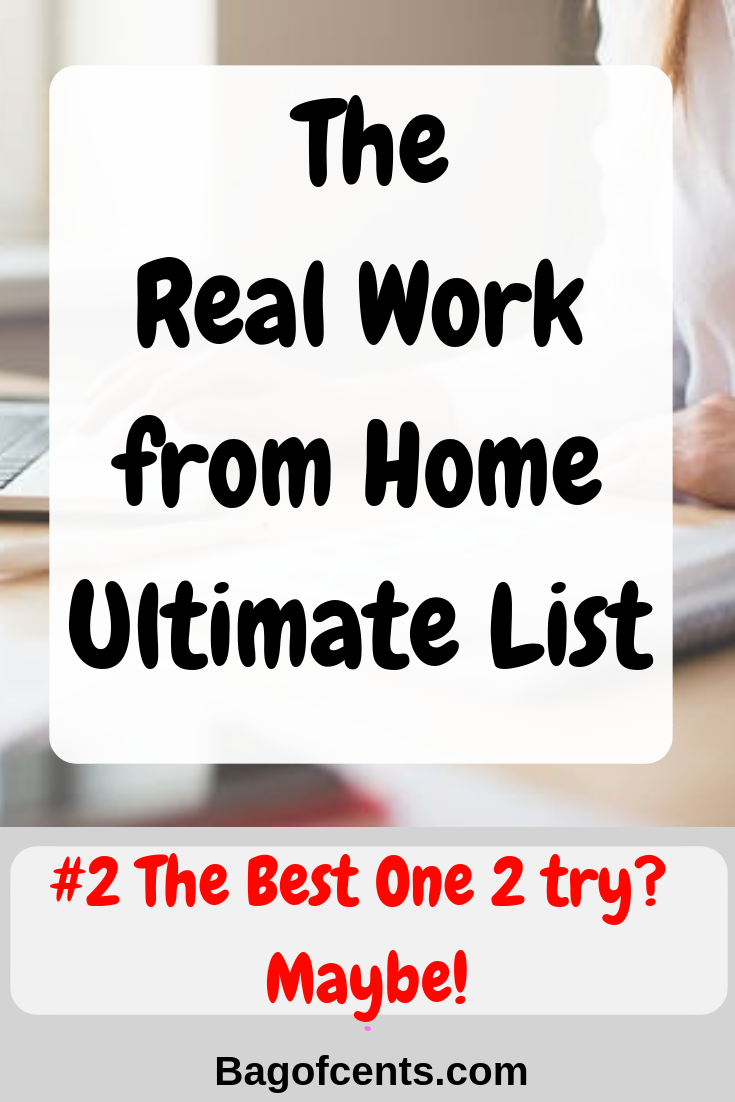 Day
My only two cents for today would be around… What do you love to do in you spare time? Once you are abble to answer this question, why not have a daily journal on your passion.
This will help you solidify your passion, push you to learn more and enjoy the process at the same time.
Enjoy this great day
Stanley
Popular posts on Bag of Cents: