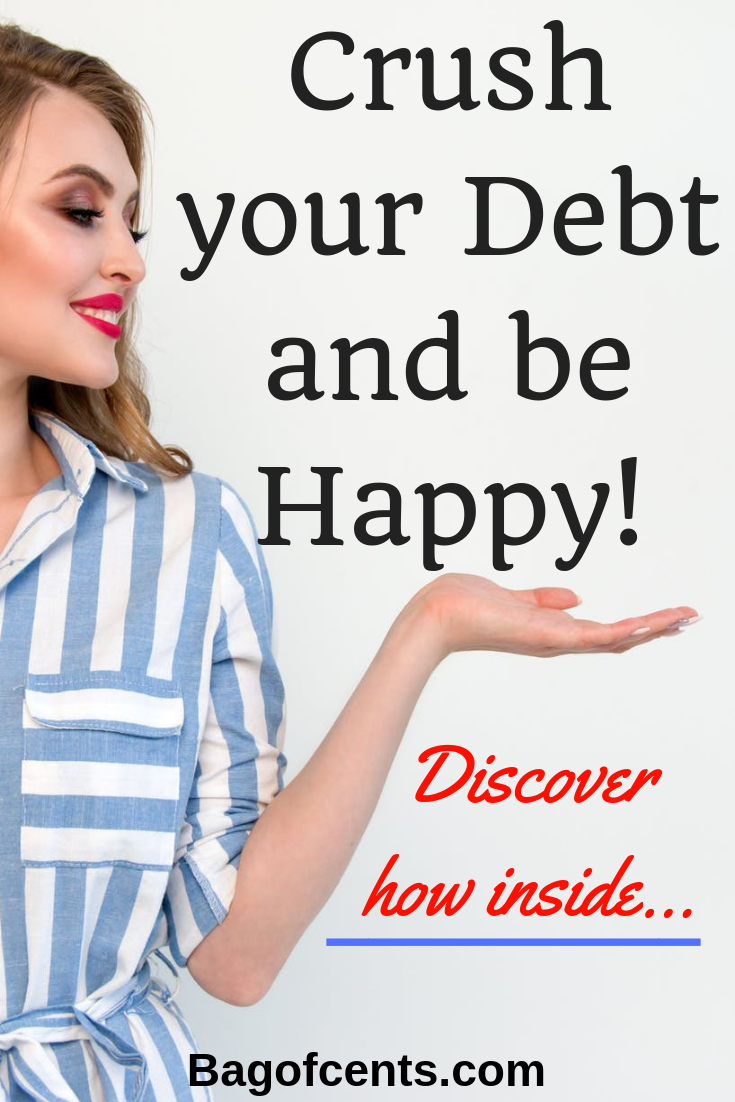 Top 4 ways to crush your debt today.
While managing your money is one important factor when it comes to avoiding debt, you can sometimes unexpectedly fall into a bad financial situation. Whether this is due to a family emergency, an unexpected cost, or simply a misunderstanding of your finances. It can be a daunting experience! However, you don't need to stay awake at night worrying about your debt, as there are many ways to make sure that it is paid off, and you're in the clear. Follow these tips if you're not quite sure what to do.
Speak to family and friends.
If you're in debt to a company, and you know that the interest rates are high, then asking a friend or family member for a loan could be a better idea. Pay off your existing debt before it mounts up to a much larger amount, and rest easy knowing that your family members are (hopefully) not going to charge you interest.
Be careful about how you approach this, however, and make sure that you don't make them feel uncomfortable about it in any way. They shouldn't be loaning you money just because they feel obliged, so make sure to tell them that it is entirely their choice. If you want to get a contract drawn up to ensure that everything is in writing, then doing that is a good idea.
Debt settlement services.
If you believe that you're simply unable to pay off the sum of your debt in full, then you could look into debt settlement services such as National Debt Relief. How does National Debt Relief work, then? Well, what this essentially means is that you won't have to pay back every cent, and your agreement will be on a different, and lower, price. For example, if you agree to sell your car and give them the lump sum of the money (and you don't believe that you can pay them any more), then they may agree that this is an appropriate amount.
However, many banks and companies are difficult to liaise with, and those who know the ins and outs of debt settlement, like National Debt Relief, know how to get the best possible outcome for you, after working tirelessly with the bank for a number of years. If you have a large debt, then getting somebody else to liaise with the bank and come to a settlement is a good idea, especially if you're not too financially-savvy.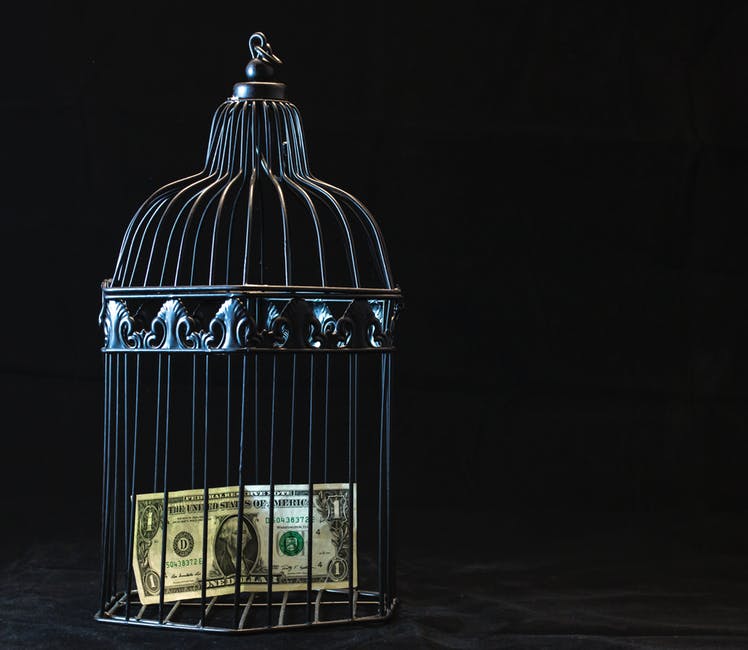 Don't panic.
So, if you've accrued a large debt and you're not quite sure what to do, then you have a few options, but the safest ones are:
speaking to your family members and friends, and seeing whether they can help you

speaking to a debt settlement service who can discuss your options with the bank,

lower your debt to a manageable lump sum that you can easily pay.
Don't stay awake at night worrying about your debt, get it sorted! This isn't the end of the world, and there are many people and companies out there who are willing to give you a hand. Good luck, and we hope that your finances become manageable again soon!
Increase Income.
Maybe work on the side to help you reduce your debt like: Sell some items in your house!
See a  portion of my top making money article…
"I was thinking this morning on what to talk about that is important enough for my readers, when thinking about the holidays that is around the corner. There is no question, that we need to have some extra money for this nice period of the year.
To see family members, to have some days off, rest, enjoy the food and so much great activities. We all have challenges in our lives, money struggles, unexpected situations arriving,so much to deal with sometime. Why not look around the house and see, if we have some articles that we could part ways and make money at the same time.
You coud also use the money to pay some debts, late bills, to get ahead, vacations,your dream watch…You name it but the idea is to take action on what we think could sell and how long do we plan to make it happen. Usually as a good role of thumbs, let's say a week is a fair time to sell some items.
You could sell your items with:
Garage sale
Online (Ebay, Craiglist, Kijiji and even Amazon)
Local Newspapers
Tell a friend about a item that maybe could be of good use for them
Used electronic stores
So much more…
It doesn't need to be complicated, i like to do things the simple way.
Let's see what are the top 6 things to sell ,make money and you don't have to wait ages to get paid but have your money within 24-48 hours to the maximum. It is good to find ways to sell stuffs but sometime we are struck by the delay ,we have to wait in order to get paid. It was taking into consideration during my research for this article. "
See the continuation of my best making money article Here: ==> Crush your Debt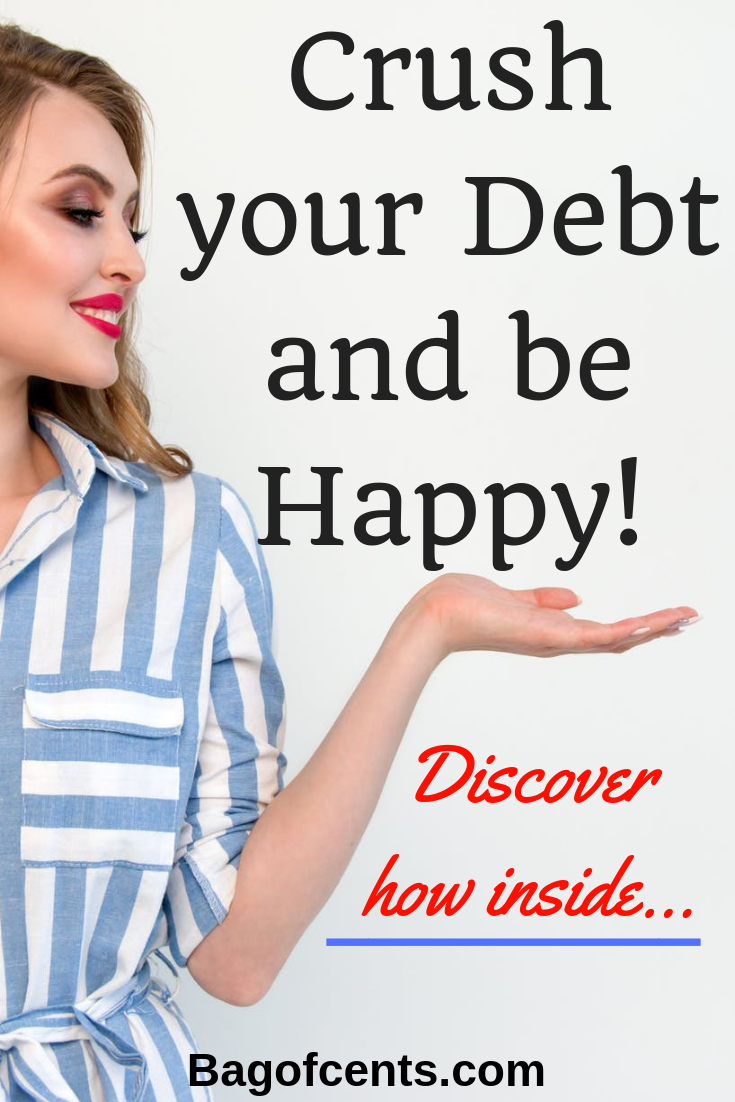 Help.
The only thing i could say is: if you need any help please just go and look for it. It will only benefit you and not the other way around. By asking for help, you are releasing the bad pressure you may have because of your debts.
Stay strong, take the time to analyze your situation so you may find the best solution!
Be safe out there.
Stanley
Popular posts on Bag of Cents: